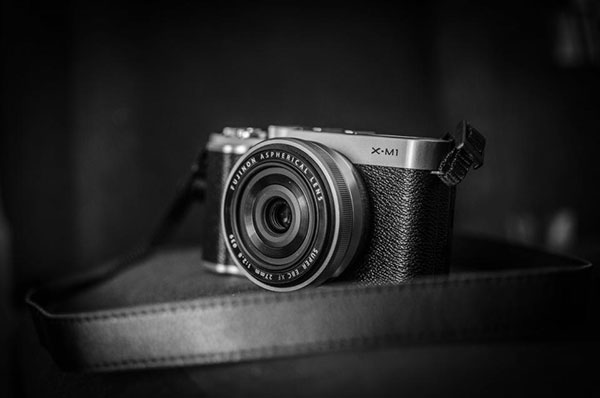 Do I need a Prime Lens for my Mirrorless Camera?
"We are making photographs to understand what our lives mean to us." – Ralph Hattersley
Buying a new camera is exciting especially when you begin to start taking your first photos and learning more about what you can do with your new camera or what the camera can do for you!
Most of you should know that a new camera comes with a kit-lens. The kit lens is a standard range zoom lens you can use to take great landscape, street, family and portrait photos. In some cases you can also create beautiful long-exposure shots at night or in daylight if you use an ND filter.
Zoom vs Prime Lenses
Zoom lenses are not that expensive but the ones with fast constant-aperture cost more than regular ones. The constant aperture helps you take better photos in low light conditions. Usually there are two types of fast aperture lenses you can find in most brands:
Constant aperture of – f/4 ($600 ~ $1800)
Constant aperture of – f/2.8 ($1800 ~ $3000)
When you see only one number on a zoom lens (i.e. f/4), that means it is a constant f/4 and the aperture won't change no matter how you zoom in or out (except if you manually change it).
Standard zoom lenses have two (f) numbers on the lens (i.e. 16-55mm AND f/3.5-5.6) which means that at 16mm the aperture will be at f/3.5 but while you zoom in at 55mm, it will change to f/5.6 (which means it will capture less light as the aperture ring becomes smaller).
Prime lenses on the other hand, do have one number of focal length and aperture (i.e. 56mm AND f/1.2). This is because there's no zoom mechanism in the lens.
These lenses cost from $50 to $2500 or even more but a few ones at approx. $300, could do a pretty good job capturing more light and being sharp enough! For example, the Sigma 30mm f/1.4 DC DN Contemporary is one of the sharpest lenses for the Sony e-mount system (APS-C) and costs only $330!
Advantages of Prime lenses
They are significantly sharper providing a better image quality and bokeh!
They can capture more light at night. They are great for night photography / astrophotography and long exposure shots.
They might cost less (you can actually buy three prime lenses of f/1.2 to f/1.8 than just one zoom (constant-aperture lens) f/2.8.
Disadvantages
The biggest and major disadvantage of prime lenses is they don't have a zoom mechanism. If you want to get closer to your subject you might need to change lenses or move yourself forward/backwards in order to change the focal view.
So, why is it important to have at least one prime lens?
In photography, your best tool is a good prime lens. Pro photographers shoot mostly with prime lenses. This is because they can become more creative by thinking how they can compose an image in a certain focal length. These lenses are also significantly sharper and provide high-end image quality. Here are a few more reasons why they're so important:
Prime lenses will teach you more about which focal length you need to use in your type of photography.
16mm would be ideal for landscape and nightscape photos
30mm would be great for traveling and street photography
50mm – 135mm would be great for portrait shots
400mm is best for wildlife and sports photography
90mm macro would be amazing for close-up shots
If you're traveling you might need to take photos at night. With fast apertures of f/1.4, it will be easier to capture photos with perfect exposure allowing more light to come into the sensor as you maintain ISO numbers as low as 1600-3200 to avoid noise.
Prime lenses weigh less than zoom lenses and they're easier to carry with you.
Prime lenses make you think smarter and become more creative.
APS-C vs Full Frame focal length difference
What you should also know about focal length on full frame and APS-C cameras is that there's a crop factor. This means that a focal length of 35mm in a full frame camera will be more on an APS-C camera. Sony has 1.5 x crop factor in their a5XXX and a6XXX series (check the numbers below).
| | |
| --- | --- |
| APS-C | Full Frame |
| 10mm | 15mm |
| 16mm | 24mm |
| 24mm | 36mm |
| 30mm | 45mm |
| 35mm | 52.5mm |
| 50mm | 75mm |
| 85mm | 127.5mm |
| 105mm | 157.5mm |
| 135mm | 202.5mm |
| 200mm | 300mm |
| 300mm | 450mm |
To understand the crop factor, you may need to do a little bit of research. If you have time, you could read this article on B&H.
Tip: To be able to understand which prime to buy first (choosing the right focal length), you will need to use your kit lens or any other zoom lens you have. If you have a 16-55mm zoom lens, try to take photos only at 16mm or 30mm or 55mm. Don't use the zoom all the time, just leave the focal length steady and take as many photos as you can. Then you will understand what prime lens you will need to buy next!
Where to buy a Prime Lens
There are many places to buy prime lenses and related gear. I prefer Amazon.com which has great prices. You can also add a protection plan to extend the warranty of your product for a significant small amount!
Summary
Either you just starting your journey in photography or you already have purchased a camera, make sure to understand the focal lengths. When you think you're ready, make the right choice and buy a prime lens. You will not regret it!
If this article was helpful to you, please share it or leave a comment below. We would like to hear your thoughts on prime lenses. What's the best prime lens you own?