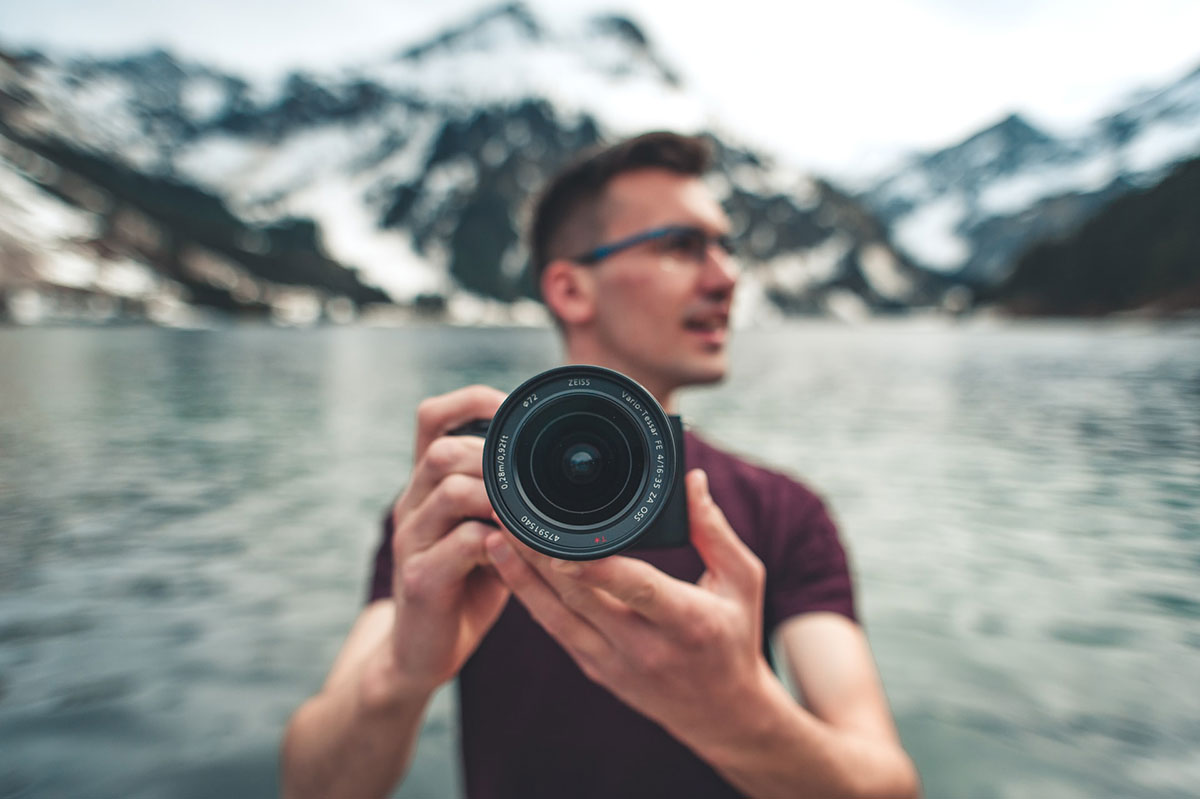 FAQ: Which Full Frame Camera is Best to Upgrade from Nikon D5600?
Scott asks, "Which Full Frame camera is best to upgrade from Nikon D5600?"
Budget: $2000-$3000
What do you mainly shoot: Landscapes, beach, birds/wildlife
What's your main camera: Nikon D5600 (APS-C, DX FORMAT)
Which lenses do you own: 10-20mm, 70-300mm, and 50mm
If you are a Nikon user, you probably want to check first the newest Nikon cameras that are available in the market. Also, you have more options in this price range.
Something that everyone has to understand when they want to buy a new camera is the cost of the lenses. It's not wise to spend $3000 on a camera body and then have zero to spend on lenses.
Best full-frame cameras under $3000:
Nikon D780
Sony A7R Mark III
Nikon Z6 Mark II
Sony A7 III
Canon RP
Another issue that comes up, is that the Nikon D5600 is an APS-C camera and its lenses won't fit in Nikon's Full Frame mount. Upgrading to a Full Frame camera system means you will need to buy new lenses too.
Choice #1 – Nikon D780 DSLR Camera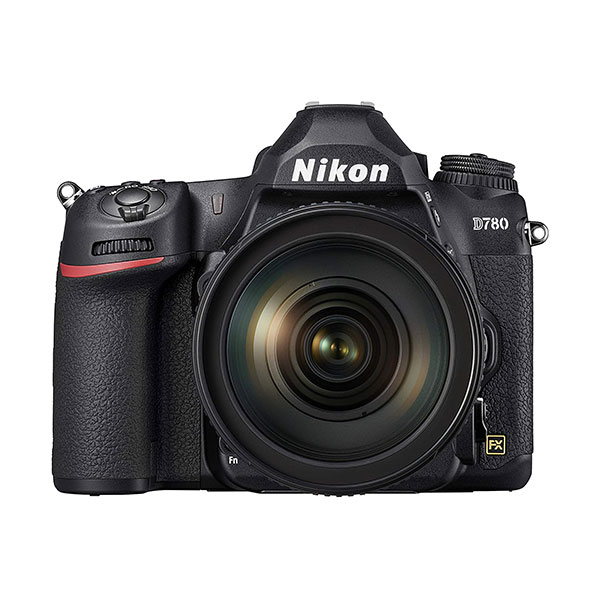 Camera body only: Around $2200-$2300 CHECK PRICE HERE.
With Nikon 24-120mm f/4 VR G: Around $2800 CHECK PRICE HERE.
Nikon has recently released its latest DSLR; the Nikon D780. Even if I recommend switching to mirrorless, because they have some advantages over DSLRs (and basically they are the future), this particular camera is one of the best Full Frame cameras in the market if you don't mind the bulky design and weight (camera + lens).
Advantages of the Nikon D780:
Outstanding Image Quality (24.5MP backside-illuminated sensor)
Insane battery life (over 2000 shots)
Incredible Dynamic Range for shooting landscapes
Superfast Auto Focus
Best performance in low light conditions
Dual card slots
AI focus with all manual lenses
USB-C support
Touch-screen with multifunctions
A huge variety of Nikkor FX lenses (Old and new versions)
Even if this model doesn't have a built-in flash, it worths every penny! It is one of the newest and best Nikon Full Frame DSLR cameras to date! Pairing it with good Nikkor glass, you get a top-notch camera system that is capable of producing amazing professional images.
Choice #2 – Sony a7R III Mirrorless Camera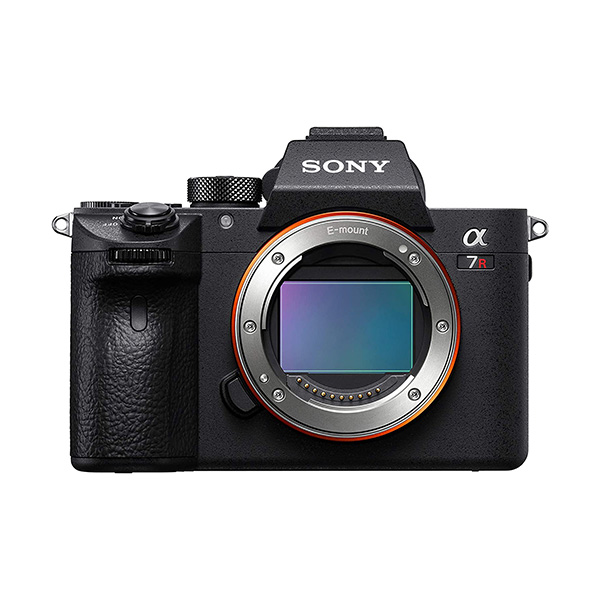 Camera body only: Around $2300-$2800 CURRENTLY ON SALE.
With Tamron 28-75mm f2.8 for Sony E: Around $900 CHECK PRICE HERE.
This camera is unique in so many ways! Sony is a Top-Selling camera brand for full-frame mirrorless cameras and this is a fact! The Sony a7R3 is one of the best mirrorless cameras in the market! Here are some of the features and benefits:
Superb image quality (ranked 100 at DXOMARK)
42.4MP high-resolution Full Frame image sensor
High ISO sensitivity (32000 ISO)
10 Frames per second
4K Video at 30p
5-axis in-body image stabilization
Electronic View Finder
USB Type-C
Lightning-fast autofocus with human and animal Eye AF
Pixel Shift Multi Shooting
Great battery life (600+ shots)
Lightweight mirrorless body
Bluetooth & WiFi to transfer images
A huge variety of Sony, Zeiss, Tamron, and Sigma lenses
When we talk about the R series in the Sony a7 lineup we talk about RESOLUTION. This sensor is outstanding and you have the ability to crop your images and bring your subject closer without losing detail!
Also, what makes this camera suitable for those who don't want to spend their money on expensive Sony glass, is the ability to buy and use Tamron or Sigma lenses without losing on image quality!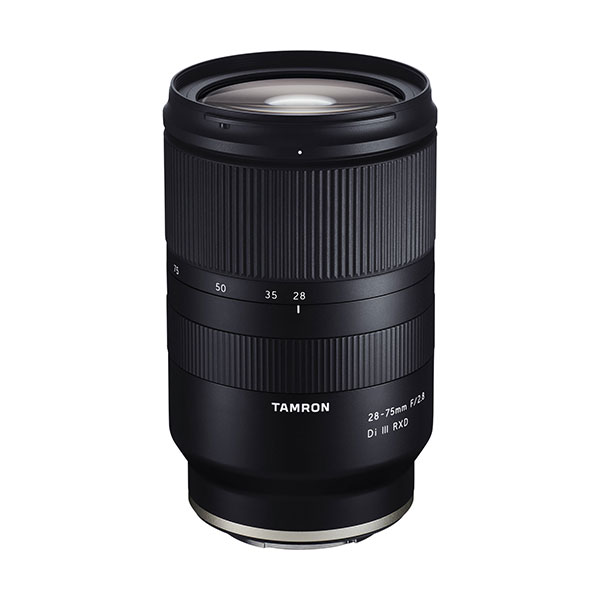 Those lenses like the Tamron 28-75mm f2.8 are three times cheaper than the Sony GM 24-70mm f2.8 (currently on sale).
Choice #3 – Nikon Z6 mark II with Nikkor Z 24-70mm F4 S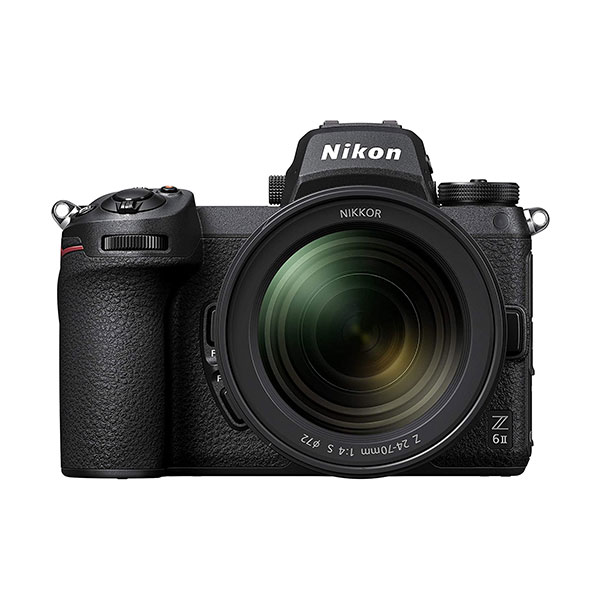 Camera body and lens: Around $2600 CHECK PRICE HERE.
The Nikon Z6 mark II was just introduced in the market this month. The difference with the first-generation model is more power, autofocus speed, dual card slots and better video performance! The Z6 mark II is a great choice for an entry-level mirrorless camera to shoot Landscapes, beach, and bird photography. It has great image quality, great autofocus, and records 4K video at 30p.
Best Features:
24.5MP BSI Full Frame image sensor
Dual EXPEED 6 image processors
Picture quality is just outstanding
Hi-ISO performance is stunning (100-51.200)
4K video at 30p (UHD at 60p from Crop 3.5x)
Continuous shooting 14 frames per second
OLED EVF 3.69M dots
LCD tilting screen with 2.1M dots
In-body image stabilization
Two memory card slots (XQD – and SD Card UHS II)
USB-C Charging (allowing charge even from a powerbank)
Bright with a no-lag electronic viewfinder
Bluetooth & WiFi to transfer images
The auto modes work well. With dual image processors makes subject tracking faster and more reliable with Eye AF even when you shoot video.
So many features here: in-body stabilization, autofocus covering nearly the entire frame, an outstanding high-res image sensor, no-lag viewfinder, tons of picture and shooting options, it all adds up to a highly recommended camera in a great compact form.
Choice #4 – Sony a7 III Mirrorless Camera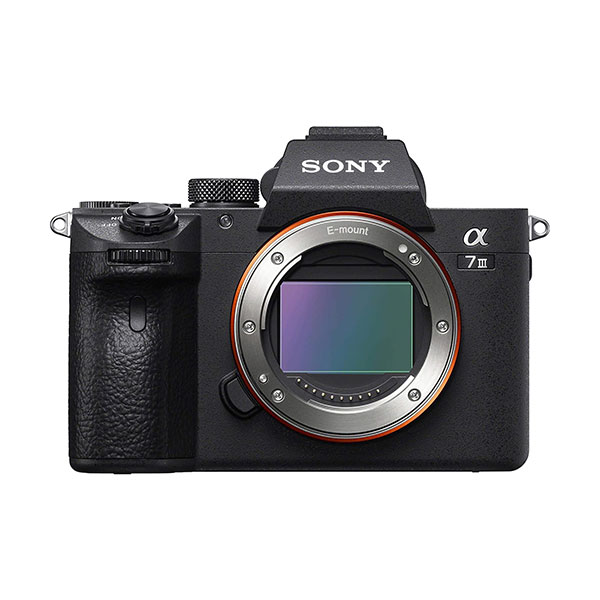 The Sony a7 III is the most popular and top-selling mirrorless camera since its release date (April 10, 2018). It is still a great choice in 2020, perfect for those who are looking to have a Full Frame camera with great image quality, speed, and high ISO performance in low light conditions.
The Sony a7 III is famous for its autofocus speed, amazing high ISO performance (low noise at 6400, 12800, or even 25600 ISO), and incredible 15-stop High Dynamic Range. It was named #1 mirrorless Full Frame camera of the year 2018.
Best Features:
Incredible image quality
24.2MP image sensor with back-illuminated structure
4D Focus with 693 phase-detection points
10 frames per second continuous shooting
4K video at 30p
Slow-motion at 120 FPS
Electronic View Finder
LCD with touch focus
In body image stabilization
Weather Sealing
14-bit RAW files (increased image quality)
ISO 50-204,800
Dual Card Slots
Great battery life
WiFi and Bluetooth
USB 3.0
This camera is still a workhorse. Despite the poor LCD screen (only 921,600 dots) and EVF (2.3M dots), the Sony a7 III can create stunning images paired with Sony, Zeiss, Tamron, or Sigma glass.
You can buy it with either Tamron 28-75mm f2.8, Sigma 24-70mm f2.8 Art, or Sony 24-105mm f4 G OSS lenses.
Choice #5 – Canon RP with 24-105mm F4 L IS USM Lens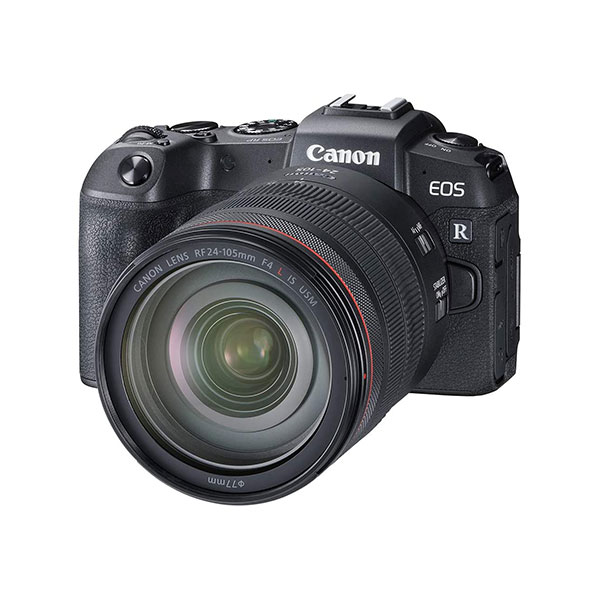 Camera body and lens: Around $2000 CURRENTLY ON SALE.
With Canon RP you get a Full-Frame camera body and a high-quality Canon 24-105mm F4 middle zoom (all-around) lens for 2000 US dollars. This is a great option for those who want to start using a Full-Frame camera but they don't want to spend too much money on the camera body and invest in good lenses.
Best features:
Great image quality (Canon colors)
26.2MP image sensor
RF Mount (Top Canon Lenses)
Digic 8 image processor
Dual Pixel Autofocus
Electronic View Finder
Fully articulated LCD screen with touch capabilities
You can adapt older Canon lenses using an adaptor
Records 4K video at 24p (crop 1.7x)
Lightweight mirrorless body
Battery life up to 270+ shots
The downside of this camera is the 5 fps continuous shooting and poor battery life. You will need to carry at least two batteries with you if you want to make sure you will have enough power to capture 500+ shots.
On the other side, it has a great Dual Pixel Auto Focus and Eye AF. It is very good for portraits, landscapes, travel, and has a built-in intervalometer for time-lapses. It records 4K video. If you are interested in wildlife photography, check this YouTube video using the Canon RP for wildlife.
Total Cost – Camera + 3 Lenses
Before you decide which camera body you will buy, first check the cost of the lenses you want to use.
The advantage of Sony mirrorless cameras is in its huge lens lineup (including Tamron, Sigma and Rokinon which produce similar image quality at low cost).
On the other hand, if you choose to get the Nikon D780, you also have plenty of options including old Nikkor lenses, Sigma and Tamron FX lenses, etc.
The most expensive glass is the Canon RF. Canon's newest RF lenses cost a fortune but they are remarkably sharp from corner to corner. Again, you can use Canon, Sigma or Tamron EF glass with an adapter which reduce the cost significantly.
The Nikon Z mount is the newest in the market and there are not so many lenses available yet. You can use the FTZ adapter and mount Nikon's, Sigma and Tamron FX lenses to reduce the cost.
I have created a list with different focal lengths from different brands for the Camera Body and 3 Lenses (wide-angle, telephoto, and portrait). If you need more questions, leave a comment below or DM me on Instagram.
Sony Alpha
Body: Approx $2000-$2700
3 Lenses: Approx $3000-$4000
Tamron for Sony E:
Sigma for Sony E:
Sony for Sony E:
Nikon FX Format
Body: Approx $2300
3 Lenses: Approx $3000
Tamron FX:
Sigma FX:
Nikon FX:
Nikon Z Format
Body: Approx $2000
3 Lenses: Approx $3000
Note: You can use Nikon's FX lenses with FTZ adapter
Canon RF Format
Body: Approx $1400 for Canon EOS RP and $2000 for Canon EOS R
3 Lenses: Approx $4000
Note: You can use Canon EF lenses with Canon EF-EOS-R adapter.
Canon RF