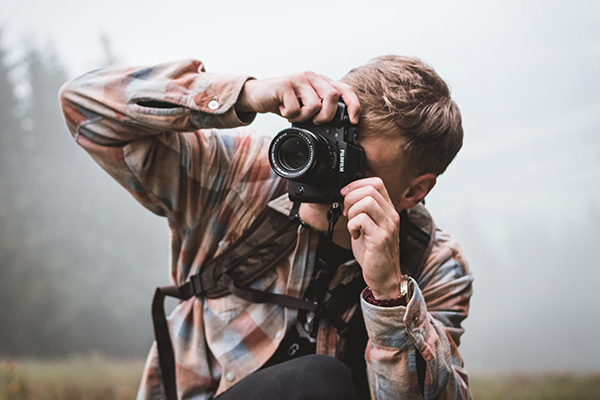 Top 3 Mirrorless Cameras for Beginners Under $1000
If you're new to photography and you're looking to buy your first camera, we recommend the top 3 mirrorless cameras for beginners under $1000, to embark on your journey in photography.
The cameras we recommend are mirrorless. They introduce new technologies making it easier for someone to capture stunning images faster, with more accuracy and superb quality due to their new image sensors and processors!
The Top 3 Mirrorless Cameras for Beginners Under $1000 are:
Sony a6400
Fujifilm X-T30
Canon M50 Mark II
Why these cameras are best for beginners? Below we list a few features and benefits for each mirrorless camera, so you can get a better understanding of what they can do.
#1 Sony a6400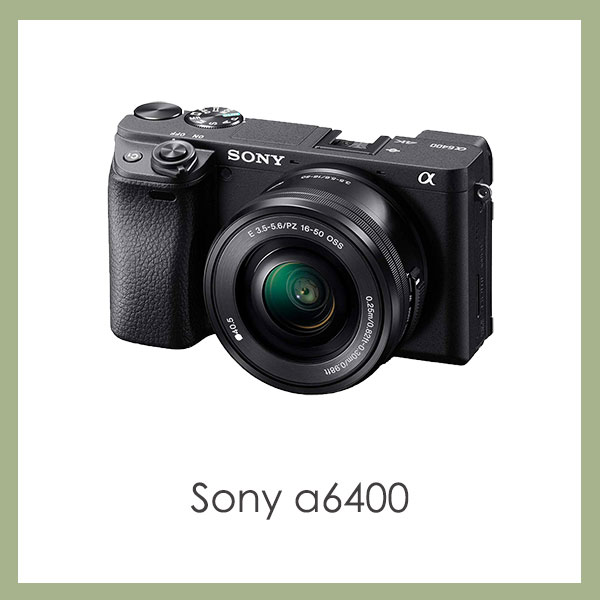 The Sony a6400 has the world's fastest autofocus. This means it can focus on a subject in 0.02 sec! (Best in the market)
The new autofocus feature includes an artificial intelligent subject tracking system with Eye AF and real-time tracking with 425 phase-detection points.
You can enjoy highly detailed images with a 24.2-megapixel image sensor that produces cleaner images even at high ISO values in low light conditions.
The image quality and color reproduction are outstanding. Skin tones look more natural, matching the top of the line Sony a7iii series.
With the Sony a6400, you can enjoy capturing 4K video. It is one of the best tools for vloggers and videographers who want to start a YouTube channel or become world travelers.
If you combine the right lenses on the APS-C body of the a6400, you can create a professional tool to start a business. Lenses like the new E 16-55mm f2.8 G can help you achieve such goals.
In landscape photography, you can recover the shadows and bring back the highlights without losing detail when you use a photo editing software such as Lightroom.
The newest Sony mirrorless cameras allow you to adapt old vintage lenses with the use of a cheap adaptor. You can find these vintage lenses on eBay or Amazon.com.
Out of the many awesome features, you get to shoot in silent mode when you're attending an event or a wedding.
Sports photographers will love the 11 frames per second fast continues shooting.
Real estate photographers can adapt ultra-wide lenses such as Laowa 9mm f2.8 to fit the pool, the basketball court and the house in one photo!
Finally, for beginner photographers, it is the best choice. With the Kit Lens E 16-50mm f3.5-5.6, it is one of the best APS-C and lightweight cameras in the market.
#2 Fujifilm X-T30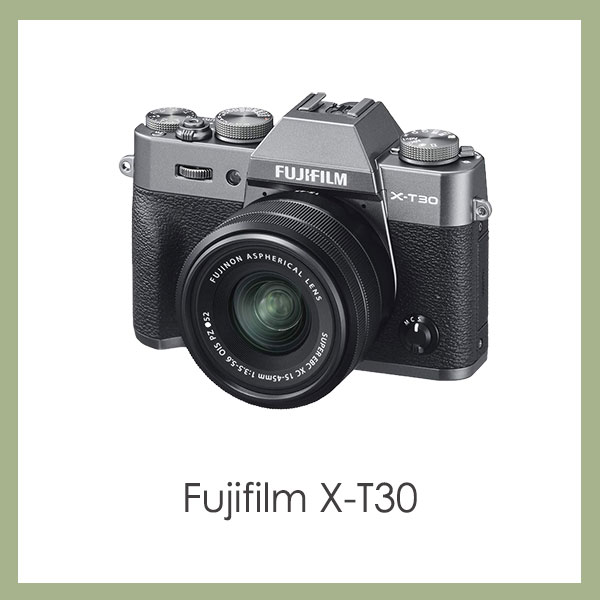 The Fujifilm X-T30 is the little brother of the most popular Fujifilm camera to date, the X-T3. They share the same back-illuminated image sensor and 4th generation X processor featuring 26.1 megapixels.
The camera is very lightweight and easy to handle. It is best for travel and street photography.
For better quality and performance we would recommend the 18-55mm f2.8-4 Kit lens if you can pay the extra bucks.
Fujifilm cameras provide excellent color rendering. Many users prefer these cameras over a Canon or Nikon, for the ease of use, incredible colors and film simulations.
When it comes to autofocus, the camera won't disappoint. It will focus fast covering almost 100% the entire frame.
Fujifilm has improved phase-detection and Eye AF features. Now you can take better portrait photos with more accuracy. These features are also enabled when capturing 4K video footage.
The Fujifilm X-T30 can capture 4K video. You can also use all film simulation modes when recording.
The design and ergonomics make this camera special. If you ever used a film camera back in the days, you will somehow feel the same way when you hold the X-T30.
The menu and interface are very easy to use.
Mirrorless cameras provide an electronic viewfinder. In this Fujifilm model, you get to experience a precise viewfinder with 2.36 million dots and a 0.005-sec refresh rate.
In Fujifilm cameras, you can adapt third-party and old vintage lenses like the Sony a6400.
Another great feature is WiFi connectivity. You can send your photos to your smartphone device through an app and post your images on social media or Instagram.
#3 Canon M50 Mark II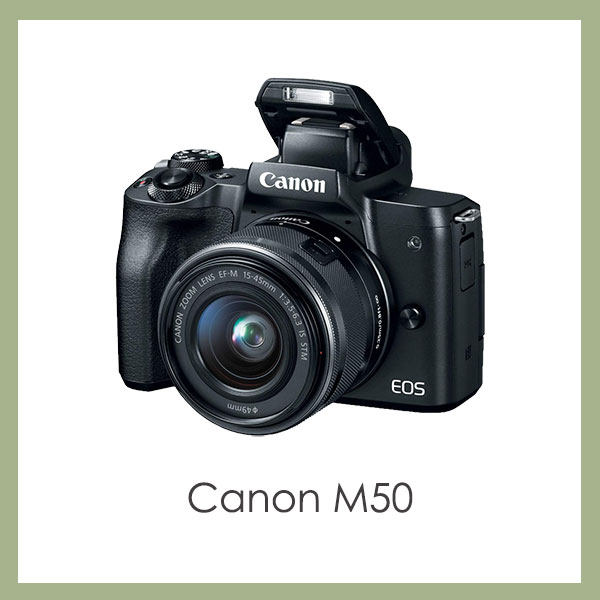 The M50 Mark II is Canon's small and lightweight APS-C mirrorless camera producing 24.1 megapixels with the newest Digic 8 image processor.
Canon has introduced a very quick and powerful autofocusing system, the Dual-Pixel CMOS AF. It provides very fast and accurate focusing in single and continuous modes.
The newest mirrorless cameras provide phase and eye detection AF. The Canon M50 automatically focuses on the eye of a person's face for the best and accurate results.
The camera has high speed continues shooting up to 10 frames per second.
Canon is well known for its colors and image quality. The new APS-C image sensor generates incredible sharpness and detailed images with vibrant colors and beautiful background blur.
The new Auto-Lighting Optimizer can increase the dynamic range in a photo, reveal more detail in the highlights, and increase the shadows without losing sharpness.
The Canon M50 Mark II is capable of capturing 4K video. It is recommended for vlogging and videography projects as it has a fully articulated screen.
A great feature that few cameras have, is the Creative Assist which gives you the ability to edit your photos in the camera.
The tilting screen is also touch-sensitive and can help you focus faster on your subject by a single touch with your fingers.
Prevent noise and shoot in silent mode when you need it.
Adapt prime lenses for sharper images and smooth background blur.
Connect your camera with your smartphone and transfer instantly your photos.
Summary
All three cameras are great. Some might have slightly better features (for example the Sony has superb autofocus) but that shouldn't be the only thing to consider when buying a new camera. If you want to do more research before you decide which one you want to buy, head over to Instagram and find images from real users of each camera.
You can type #sonya6400 or #a6400 for Sony, #fujifilmxt30 for Fujifilm X-T30 and #canonm50m2 for Canon M50. Another way to find images and check the quality of the photos from these cameras is Flickr.com. Type the camera model in the search bar (i.e. Sony a6400) and you will find photos from photographers using these cameras. You will also be able to find which lenses they used to take each image.
If you need more information on new mirrorless cameras, write to us.
Note: johnmakphotography.com is participating in the Amazon Associates program that compensates its affiliates with a small percentage of each sale if you click and purchase one or more products from our links. This way, we can maintain this website and provide valuable information to you.