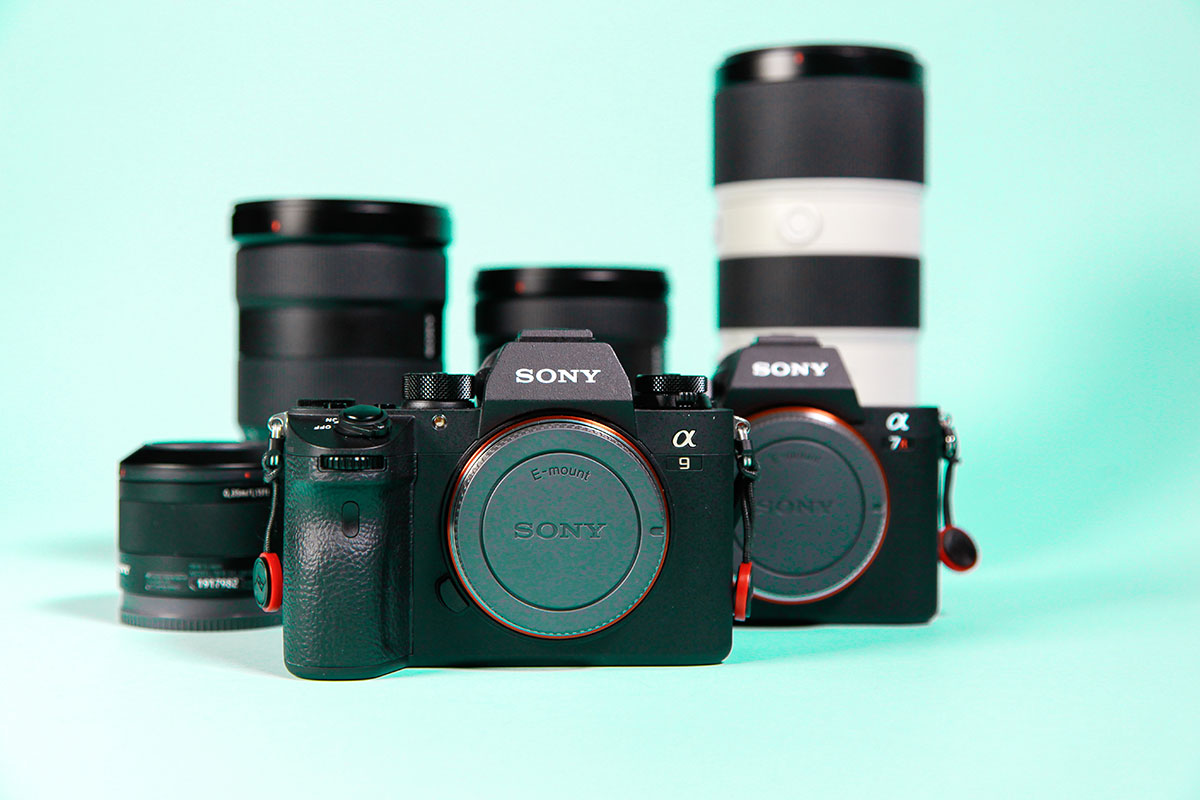 How to Select The Right Mirrorless Camera for My Business? by Jemma Luise Photography
Professional photography requires professional equipment and the technology that can support it. Until recently, DSLR cameras were the king in the industry, especially the Canon EOS 1DX-Mark iii or the Nikon D5.
On the other hand, the new mirrorless interchangeable camera systems can absolutely be used for professional photography in 2020. They are half the weight of a DSLR (which is a huge advantage if you hold a camera in your hand for a whole day), they provide the fastest Auto Focus system in the world (Sony Alpha) for photos and video and they can take sharp images with amazing colors at 100+ megapixels (Fujifilm Medium Format).
After talking with many professional photographers on Instagram, where I mostly interact and showcase my work, I have managed to help them buy new mirrorless camera gear for their photography needs.
Jemma was one of them. She's in the wedding photography industry which demands to be creative and requires new technologies to help her create and capture significant moments faster with more accuracy and less hustle.
Here's her story as she explains in more detail:
It should be simple right? You hear the hype, you see the photos, you've made the decision. Then it dawned on me, I want to change my kit from full-frame DSLR to Mirrorless, thousands invested in two bodies and five lenses – of the Canon brand.
What are the comparisons I need to know? Does this switch work and suit everyone? What do I need out of this for me, like my brand? How do certain features compare and how can I implement/learn this to improve my photography and take it to the next level?
After understanding I would be investing a lump sum of money on a new Sony kit with many different features/technology, I needed it to earn its keep and I wanted to understand the implications and differences in the switch.
After many mundane Google reviews which I feel is fair to say left me deflated, null in answers, and a serious lack of cumulative information, I needed the key benefits that would fit me as a photographer personally, so when I came across John his first-hand support and knowledge was the confident expertise I needed to finalize my decision.
John doesn't work for a brand, he has no ulterior motive other than advising you and this to me was priceless! Knowing that his unbiased opinion worked solely on my goal as a photographer and what I could expect from swapping to mirrorless, rather than trying to sell me everything a brand has to offer.
His detailed one on one support and advice wasn't something I went back to time and time again, it was tailored for me and satisfied my understanding of the new Sony A9 I invested in.
If you need more answers and feel like you're unsure and still putting off that niggling doubt, John is your help/advice hero! This is well worth the investment if you have questions and need answers yet feel like you can't obtain on the net or from brand ambassadors.
Great service and support on something that for me was a large investment both knowledge and money-wise.
Jemma Louise – UK Based Photographer
Instagram: @jemmalouise_photography
Facebook: Jemma Louise Photography
Sony a9 with 24-70mm f/2.8 G Master at 24mm | f/9 | ISO 200 | 1/1000 sec