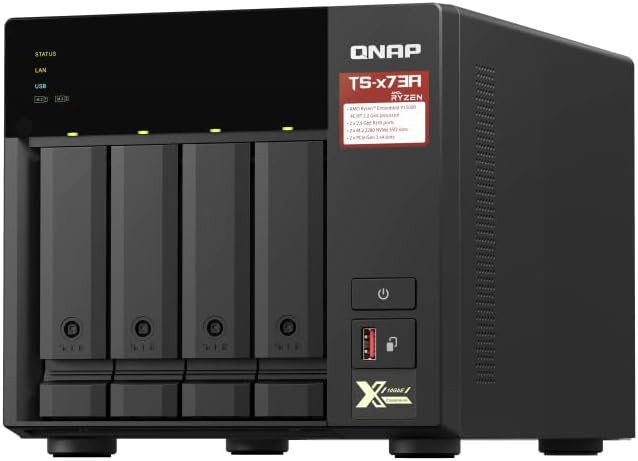 QNAP TS-473A-8G SAN/NAS Storage System
If you want to expand storage capacity, have super speedy file sharing, and back up your data more efficiently, I recommend you check out the versatile QNAP TS-473A-8G SAN/NAS Storage System.
User Interface Level: Beginner and Professional
Installation level: Easy
Cost: Medium/High
Necessity: High
5 Top Reasons to Get this NAS System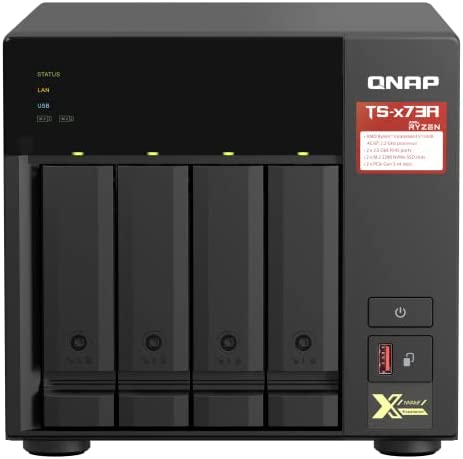 The QNAP TS 473A costs around $764. Why should you spend this amount of money to get it?
It is currently one of the best NAS store-and-backup solutions for photographers and content creators! It is easy to set up and use.
You get expanded storage to manage, share, and back up files at high-speed. In the meantime, you can run regular applications thanks to the QTS 4.5.1 operating system.
The AMD Ryzen processor offers high performance, and the QTS system offers a unique "self-healing" feature, ensuring data integrity and reliability.
You can access and synchronize your files remotely from different servers and services.
For centralizing and managing your storage, you can also browse and manage your files from various sources through a web browser.
Read about the best SSDs for photography and videography here
Product Description
The QNAP TS-473A has all you need for storing all your precious data! It features a powerful AMD CPU, two 2.5GbE RJ45 ports, two PCIe Genx3 slots, and Type-A USB 3.2 Gen 2 ports!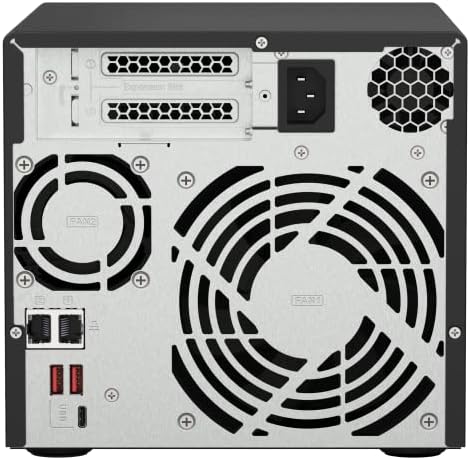 You can deploy 5GbE/10GbE according to your needs. The DDR4 SDRAM memory empowers you to fine-tune storage for maximum efficiency.
Specifications:
CPU: AMD Ryzen™ Embedded V1500B 4-core/8-thread 2.2 GHz processor
Graphic Processors: Optional via a PCIe adapter
Encryption Engine: AES-NI
Operating system: Linux
Memory type: DDR4 SDRAM
Memory: 8GB (Max 64GB
2 x 2.5 Gigabit Ethernet Port (2.5G/1G/100M)
3 x Type-A USB 3.2 Gen2
1 x Type-C USB 3.2 Gen1
2 x M.2 2280 PCIe Gen3 x1 slot
Item Dimension: 15.2 x 13.6 x 10 inches
Weight Item: 11.02 lbs
See more specs and details on QNAP official page
How can someone benefit from this NAS Storage System?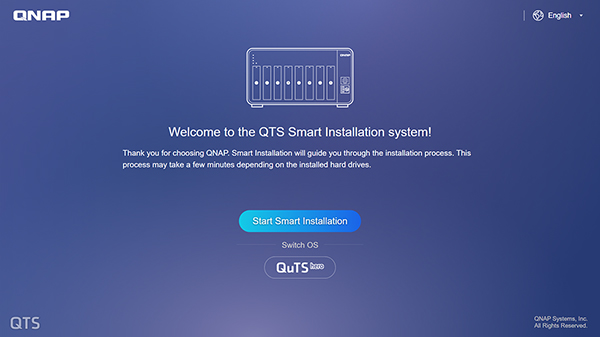 The QNAP TS-473A-8G SAN/NAS Storage System is effective for up to 4 users per unit. Also, it can effectively serve small to medium size post-production agencies. It supports a sixteen-bay desktop expansion unit.
Centralize your files: Besides accessing NAS-based files, File Station offers seamless file browsing and management through a web browser from various origins. This streamlines the process of transferring files to the NAS for centralized storage and efficient organization.
Remotely connectivity: With Qsync, effortlessly mount shared folders from a remote NAS, granting you efficient file management across diverse servers and services, just as if they were stored locally. Sync these files across all your devices, ensuring seamless access from anywhere you go.
Transfer Files Between NAS and Cloud Services: Effortlessly access and exchange files between your NAS and popular cloud storage services like Dropbox, Microsoft OneDrive, Microsoft OneDrive for Business, Google Drive, Amazon Drive, Yandex Disk, Box, HiDrive, and Citrix Share File. Seamlessly manage your data across platforms with ease.
Backup Google Workspace and Microsoft 365: Secure your enterprise cloud data by backing up and synchronizing files, emails, calendars, and contacts from Google Workspace and Microsoft 365 directly to the TS-x73A Series NAS using Boxafe. Safeguard your valuable information and ensure peace of mind with this robust data protection solution.
What Disks can you use in this NAS system?
The QNAP TS-473A-8G SAN/NAS Storage System is compatible with the following disks.
3.5-inch SATA HDDs.
2.5-inch SATA HDD and SSDs.
M.2 2280 PCIe Gen3.
Add more storage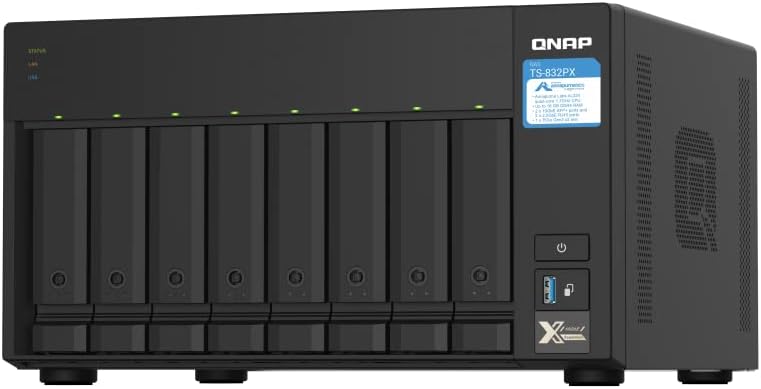 For more storage and multiple disks, you can check the QNAP TS-832PX, which offers 8 or 9 Bay High-Capacity NAS with 10GbE SFP+ and 2.5GbE. 
Warranty
QNAP offers a standard warranty of 3 years for the TS-473A-8G. You can get an applicable extended warranty plan EXTW-ORANGE-2Y (2 additional years), which will cost USD199.
Where to buy?
Buy the QNAP storage solution on AMAZON.COM!
Conclusion
Investing in a QNAP storage system empowers you with a choice that may come with a higher initial cost, but the value of safeguarding your data far outweighs any expense.
Don't risk losing your critical information; secure it confidently by choosing a reliable storage and backup solution like QNAP. Your data's safety is priceless, making it a decision you'll never regret.