Best SSD for Lightroom and Phototoshop – How to Edit JPG and RAW files Faster
"Lost time is never found again" – Benjamin Franklin
As a photographer, I need a fast computer in order to process and edit my photos in Photoshop and Lightroom, especially when I shoot RAW. These files are at least 25MB each and when I have about 2000 photos to edit, I must have great processing power.
Best User Rated SSD
Samsung 850 Evo 250GB
Samsung 850 Evo 500GB
Samsung 850 Pro 256GB
Crucial MX500 500GB
Crucial MX500 250GB
Samsung 850 Evo 120GB
Crucial MX500 1TB
Samsung 850 Pro 512GB
HyperX Savage 240GB
Samsung 960 Evo NVMe PCIe M.2 250GB
Source: https://ssd.userbenchmark.com/
I use the Samsung 850 PRO – 512GB – 2.5-Inch SATA III Internal SSD which is extremely fast and has Limited 10 Years Warranty!
Best Average Effective Speed SSD
Intel 900P Optane NVMe PCIe 280GB
Intel 905P Optane NVMe PCIe 960GB
Intel 900P Optane NVMe PCIe 480GB
Samsung 970 Pro NVMe PCIe M.2 512GB
Samsung 970 Pro NVMe PCIe M.2 1TB
Samsung 970 Evo Plus NVMe PCIe M.2 1TB
Adata XPG SX8200 Pro NVMe PCIe M.2 1TB
Samsung 970 Evo NVMe PCIe M.2 1TB
HP EX920 NVMe PCIe M.2 1TB
Adata XPG SX8200 NVMe PCIe M.2 960GB
Source: https://ssd.userbenchmark.com/
I am looking to buy the Intel Optane 900P 480 GB Internal Solid State Drive – PCI Express – Plug-in Card they say speeds are insane!
4 Essential Computer Hardware for Better Photo Editing
In a recent photoshoot event, I had to edit all the files on my laptop because I was away from home. My laptop is a MacBook Pro Retina 13" with 8GB of memory.
To be able to edit a big amount of images (especially RAW) you need enough processing power and the best hardware that includes:
CPU
RAM / memory
Graphics Card
SSD storage or PCIe flash drive
#1 Best CPU
High-End
Intel Core i7 8700K (6 cores)
Intel Core i7 9700K (8 Cores)
AMD Threadripper1920x (12 Cores)
I use the Intel Core i7 8700K at 3.7GHz, a very powerful CPU for photo editing in Lightroom and Photoshop or even Video Editing.
Budget-Friendly
Intel Core i5 8600K 

(6 Cores)

Intel Core i5 9600K 

(6 Cores)

AMD Ryzen 5 2600 (6 Cores)
#2 Best RAM
High-End
DDR4 Dual Channel (2×16) 32GB at 3200MHz
DDR4 Dual Channel (2×8) 16GB at 3000MHz
I use the CORSAIR CMK32GX4M2B3200C16 VENGEANCE LPX BLACK 32GB (2X16GB) DDR4 3200MHZ DUAL KIT.
Budget-Friendly
DDR4 Dual Channel (2×4) 8GB at 2133MHz
#3 Best Graphics Card
High-End
Nvidia RTX 2080 Ti
Nvidia Quadro RTX 5000
Nvidia Titan Xp
Nvidia Quadro P6000
Budget-Friendly
Nvidia GTX 1080
AMD RX 580
AMD RX 480
I use the Sapphire 11265-05-20G Radeon Pulse RX 580 8GB GDDR5. I have never experienced any issues in LR or PS. I am very pleased with the GPU processing power and I can export a large number of JPG or RAW files in a few minutes.
#4 Choosing between SSD Storage and PCIe
The newest MacBook Pros with Retina display, iMacs, Windows Ultrabooks or ALL-In-One PCs have PCIe flash storage drives.
You can install both SSD drives and PCIe flash drives in main desktop PCs (2017 – 2018). The newest motherboards already have M.2 slots for PCIe flash drives but even if they don't, you can buy an adapter.
SSD drives have speeds up to 10 times faster than regular Hard Disk Drives (or HDD). The drawback here is the capacity.
2TB HDD cost = $80
500GB SSD cost = $120
500GB SSD PCIe cost = $160
In desktop computers you have the option to run your operating system and main programs on an SSD (fast speeds) and use an HDD (more space) to store your photos, videos, documents and big amount of data.
The main difference between SSD and PCIe is speed. Newest PCIe SSD flash drives can be pretty fast!
My SSD flash drive on my MacBook Pro has 256GB of storage and I am looking to upgrade it to 1TB, not only for the extra space but the extra speed the new flash drive will produce!
Flash Storage Benefits and Insane Speeds
The new flash drive SSDs (NVMe PCIe M.2 cards) like the Samsung Pro 970 has write/read speeds of up to 3500MB/s! That's 5 times faster than my pre-installed Apple flash drive which can produce (approx. 700MB/s) so I consider this a serious upgrade!
You can definitely buy the Samsung 970 Pro and install it on your PC (if your motherboard supports PCIe M.2 2880 SSD drives – check your m/board specs and info) but it's more complicated if you want to install it on your MacBook Pro! Read my findings below to know why.
My Thorough Research and Findings for MacBook Users
In everything I do or I want to buy, I love to research and learn every detail of what I am looking for. So I start researching by looking up information in forums, questions and answers, comments, information at quora.com, YouTube, ask local store dealers, professionals and other experts to exchange knowledge and share opinions.
So, in my research, I have found that Apple doesn't use M.2 connectors for its SSDs (which are the most popular and the most compatible for PC users). So, it's not that easy to just buy and install a new flash SSD drive on your MacBook Pro. Here are my findings:
OWC is a popular company that actually provides upgrade kits specifically for MacBook Pros (tested with a 5 year warranty) (These PCIe drives are not M.2 type)
OWC Aura Pro X is a flash drive (240GB, 480GB, 1TB and 2TB of capacity) for MacBook Pros with write speed up to 1066MB/s and read speed up to 1352Mb/s (not as fast as the Samsung 970 Pro but still better than Apple's MacBook Pro pre-installed SSD).
Transend is another great brand that provides fast flash drives for MacBook users (MacBook Air and MacBook Pro Retina).
Apple uses different connectivity pins for its laptops, so basically any M.2 PCIe- based flash SSD drive won't fit in your MacBook Pro except if you buy a third-party connector (a professional in my local store didn't recommend it).
You can buy other M.2 PCIe flash SSD drives like Transend, Samsung or maybe Western Digital to use but have in mind the following:
You must buy a third-party M.2 adapter/connector specifically for MacBook Pro laptops.
Your MacBook should run MacOS High Sierra in order for them to work properly.
Third-party hardware are not tested specifically for any of the MacBook Pro models so you're buying them on your own risk.
Positives
PC Desktop owners can enjoy high write/read speed rates of up to 3500MB/s if they upgrade.
MacBook users can upgrade to OWC and Transcend without any adapters or to other brands like Samsung or WD by using third party M.2 Adapters.
Editing photos and videos becomes more fun! You eliminate import and export time as you enjoy blazing fast editing speeds!
Negatives
Besides OWC offering 5 year warranty on all their SSD drives, reviews from customers who purchased their products on Amazon are not so happy. In some models, they complain about low performance, software instability, overheating and other issues. You may read the reviews here.
On the other hand, the OWC regular SSDs receive a pretty high rating and are recommended from most of its users/customers. You can see the ratings here.
More M.2 PCIe Info and Speed Tests
The following video is showing the previous Samsung model (960 Pro) but it has enough information about the M.2 SSD drives for you to understand the advantages and the benefits.
Adobe Photoshop 2017cc Speed Test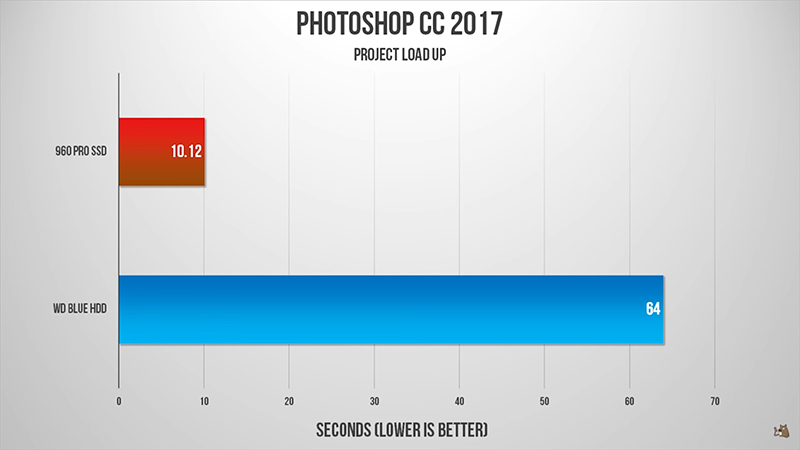 Image resource: HardwareCanucks
Adobe Premier Pro 2017 cc Speed Test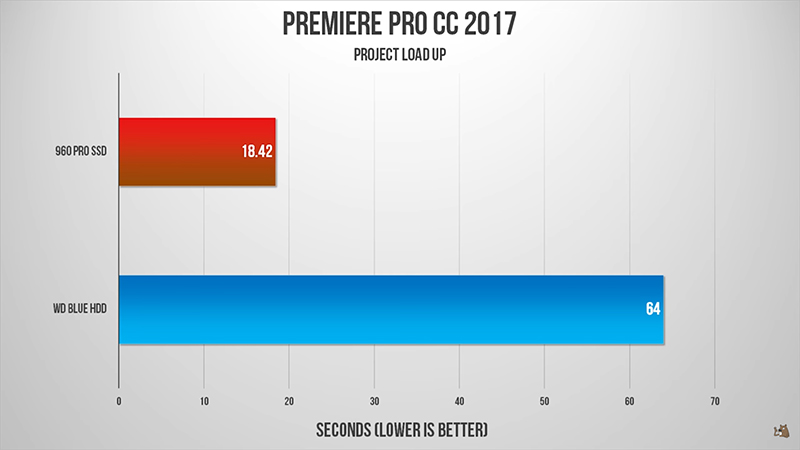 Image resource: HardwareCanucks
Where to Buy SSDs with High Transfer Rates?
Amazon.com is a great place to buy the PCIe Flash SSD drives. You can also get an extra protection plan by Amazon!
Top 4 Rated SSDs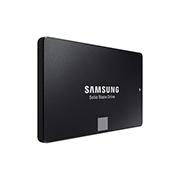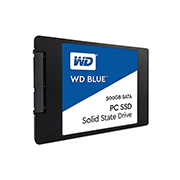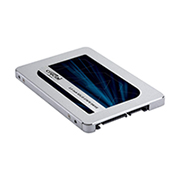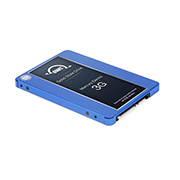 Top 4 Rated PCIe M.2 Flash SSDs (HIGH SPEED – UP TO 3500MB/s)


Samsung 970 Pro 512GB (fastest in the world)


Corsair Force Series MP500 480GB

Kingston Digital SA1000M8 480GB
Top Rated PCIe for MacBook Air and Macbook Pro Retina


Summary
I firmly believe that upgrading to a high speed PCIe SSD flash drive will give you extra power to edit your photos and videos faster than ever before! Make sure you buy the right product for your PC or Mac!
Did you like this article? What hardware do you use for photo editing? Have you ever experienced any issues? Please share and leave a comment if you have more information regarding faster and better photo editing.
Leave a comment