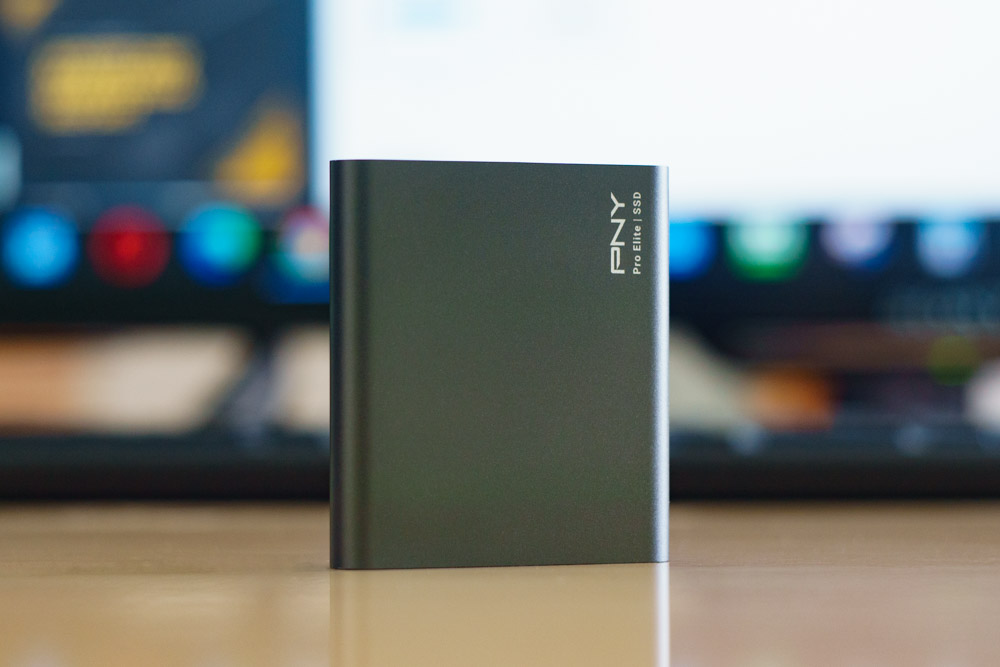 PNY Pro Elite Portable SSD USB 3.1 Gen 2 Review – Extreme Performance in a Sleek Design
The PNY Pro Elite Portable SSD is one of the fastest external SSDs in the market to date! In this PNY Pro Elite SSD Review, I share my personal experience using it as a backup external SSD drive for photos and videos.
Product Description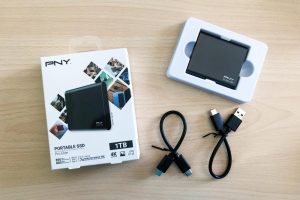 PNY Pro Elite Portable SSD USB 3.1 Gen 2
Capacity: 1TB
Drive Type: USB 3.1 Gen 2
Max Sequential Read Spead: 890MB/s
Max Sequential Write Speed: 880MB/s
Compatibility: Windows 10 / macOS, Game Consoles, Android Phones
Backward Compatible: USB 2.0, USB 3.0, USB 3.1 Gen 1
Weight: 41 grams
In the box: Two USB-C/A 3.1 cables, Acronis True Image Data Protection Software
USB 3.1 Gen 2 vs Gen 1
PNY Pro Elite Portable SSD supports the USB 3.1 Gen 2 interface which can reach speeds up to 10Gbit/s. However, the USB 3.1 Gen 1, supports speeds only up to 5Gbit/s.
Lighter than other Portable SSDs & HDDs
With just 41 grams, this PNY portable SSD is the lightest I've ever owned. It's so small that it can fit in your pocket!
Faster than other External SSDs & HDDs
As a professional content creator, I need the proper tools to store and access my data. Until a few months ago, I was using external HDD drives to store my files. It was the easiest way to backup all my content.
The latest USB 3.0 and 3.1 protocols would increase the read/write speeds but when it comes to the large RAW image files or 4k 10-bit video footage, any mechanical hard disk drive is slower than an SSD.
The 2.5″ SSDs (besides the new M.2 NVMe) use a SATA 6.0 interface with top speeds of 600MB/s. That's the most it can get.
With this Portable SSD, PNY brings innovation and extreme performance to external storage using the latest USB-C / USB-A type of connectivity with speeds up to 900MB/s.
Crystal Disk Mark 8 (64-bit) Benchmark Test
I run an SSD benchmark on my desktop computer to test the Read/Write speeds of the PNY Pro Elite PSSD. Here are the results: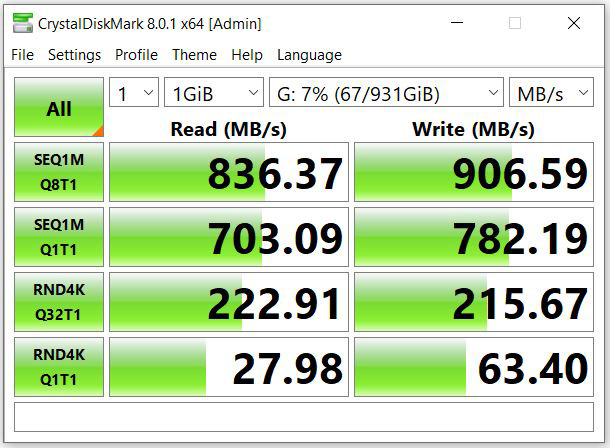 My copy shows Read Speeds of 836.37 MB/s and Write Speeds of 906.59 MB/s via USB-C Gen 2.
The access to all my files is instant and the specs on the computer that was tested are Intel i7 8700K, 32GB DDR4 3200MHz RAM, Z370 Intel Chipset, and Radeon 580X 8GB DDR5 VGA CARD.
Transferring Images from HDD to PNY Pro Elite PSSD
We all know those numbers and lab tests don't really matter when it comes to the real usage of a device. Furthermore, I wanted to test the speed of copying files from my 4TB HDD to the PNY Pro Elite PSSD using a USB-C Gen 2 connection.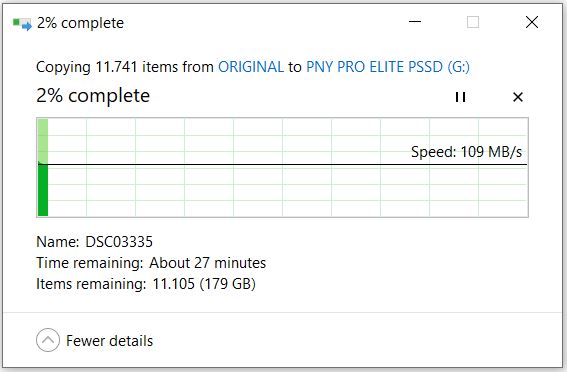 Transferring all 179GB of images and videos took 29 minutes and 36 seconds maintaining an avg speed of 109MB/s.
When I wanted to copy the same files back to my SSD (SATA 6.0), the process was even faster and took 11 minutes and 33 seconds to complete the task.
Size and Weight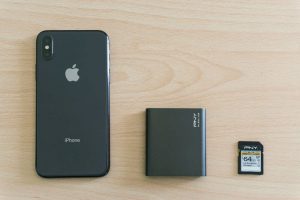 I love the new design and portability of the PNY Elite Pro SSD. It is made of aluminum, weighs only 41 grams, and can fit even in your jean's small pocket! It is the perfect solution for transferring data.
Warranty
The product comes with a 3-Year limited warranty.
How I store my Files
The way I store my data might be different from other content creators. Personally, I backup my files twice. The first backup is on an internal HDD/SSD and the second on an external HDD/SSD.
Moreover, I still use HDDs to store my files but I never use more than 4TB of storage on each disk.
That's because accessing files on larger HDDs takes time, and secondly, I really think it's better to use two disks with less capacity instead of one with a larger capacity for security reasons.
Even if the PNY Pro Elite PSSD has a max capacity of 1TB, I use it for all my ongoing projects. I can carry them with me, edit each file on the go and then store the final copies on my computer.
Summary
The PNY Pro Elite Portable SSD is the most convenient way to store, transfer, and backup your data. For this reason, I highly recommend it to all content creators and other professionals who want to access their files at blazing speeds.
Where to Buy?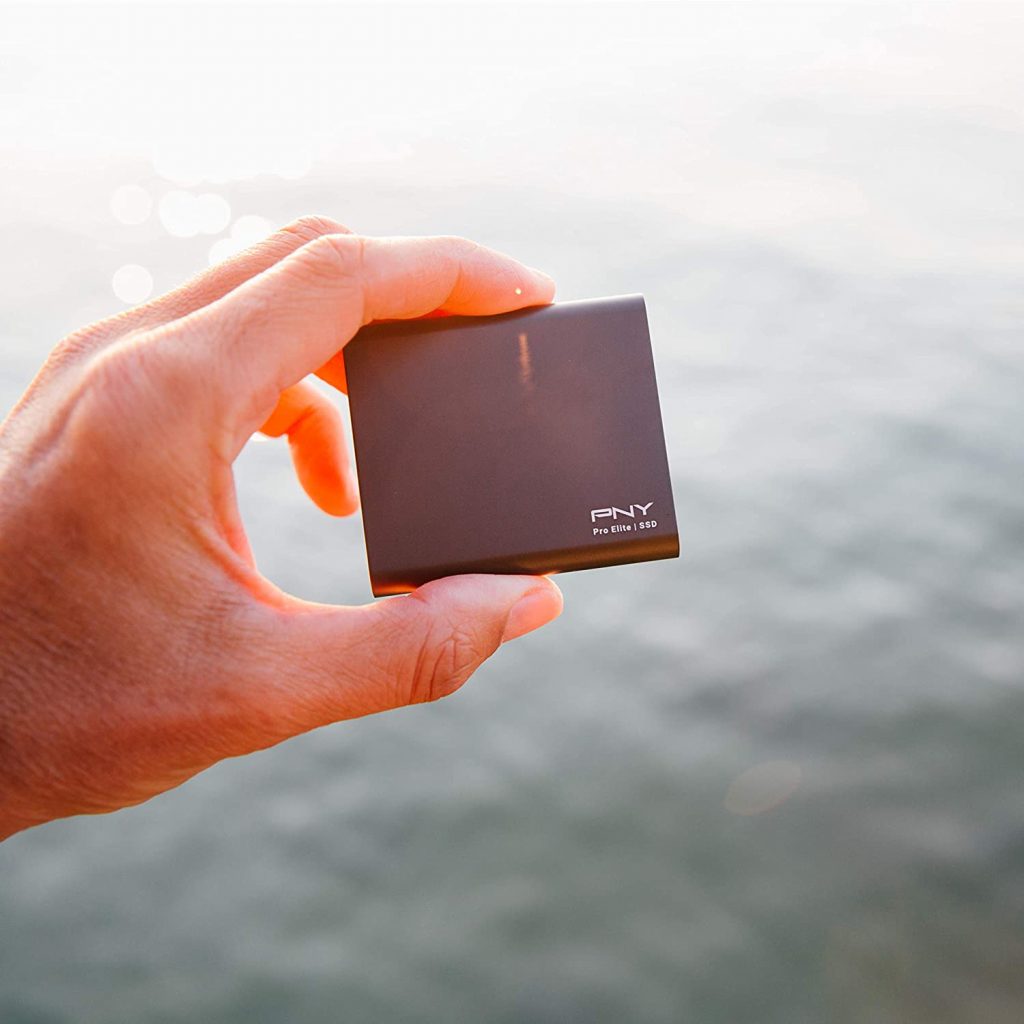 You can get the PNY Pro Elite PSSD 250GB, 500GB, or 1TB of storage on Amazon.com.