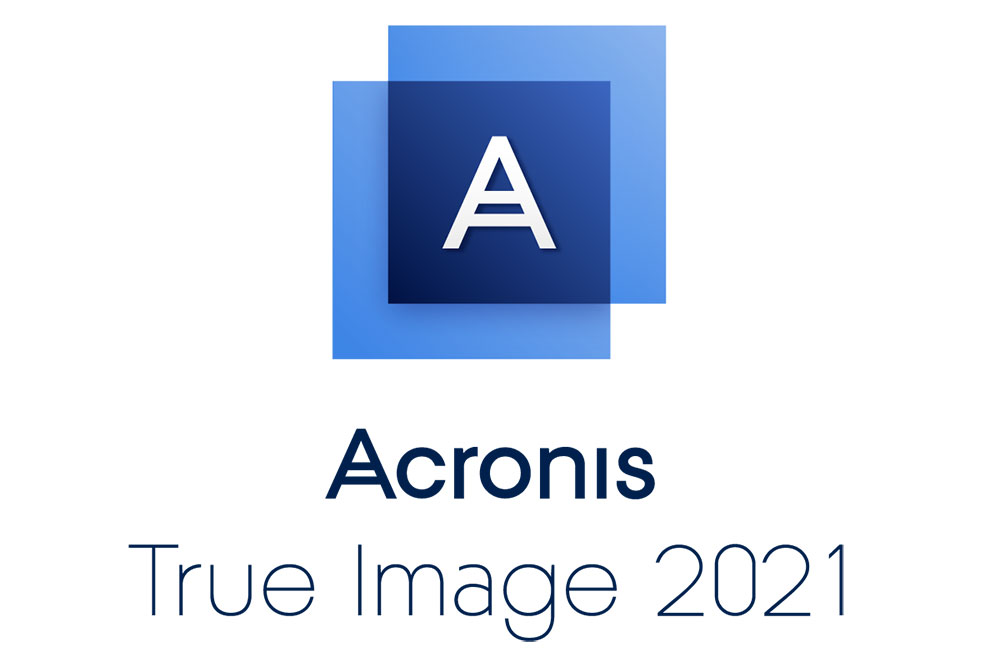 Acronis True Image 2021 Review – Best Photo Backup & Online Protection for Photographers
As a professional photographer, I was looking for a solution to backup and secure my work without spending a ton of money in cloud storage and software services.
Gladly I found that Acronis, a well-known worldwide software company, has released a new version of their award-winning backup software "Acronis True Image 2021" which has also incorporated antimalware protection, making it a very useful software tool for photographers.
Benefits of Acronis True Image 2021:
Easy and reliable backup
Advance real-time malware security
Powerful Integrations
The reason I am writing this Acronis True Image 2021 review, is to help you understand the importance of backing up your work as a photographer in multiple storages (internal/external hard disk drives, the cloud, etc.) and how to use Acronis True Image 2021 to do it with its latest awesome features and online support.
Easy and Reliable Backup
The first and most important feature of Acronis True Image 2021 is the ability to clone all your photos and data to an internal/external storage device or the cloud. You can select from individual files and folders to a whole system backup including your OS and all the programs installed.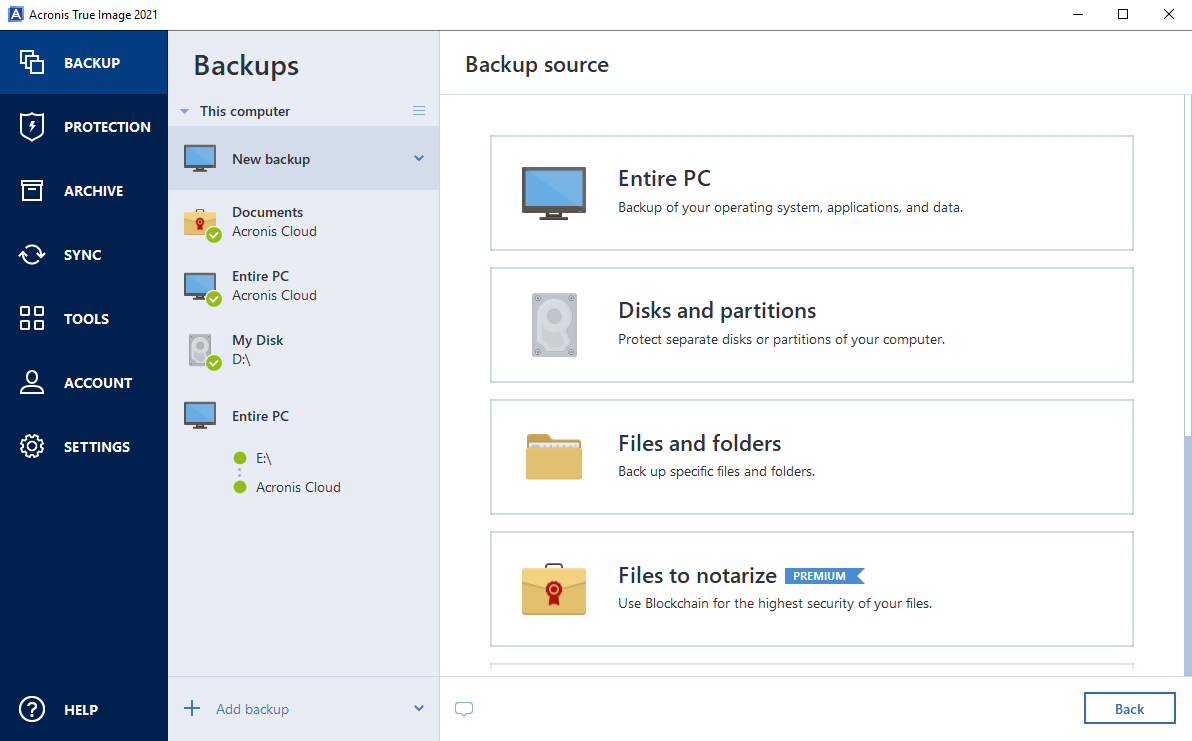 The second feature helps you recover anything that is missing or it was accidentally deleted in your main computer within a few clicks. The ability to create a backup and restore any data via this software gives you peace of mind!
What I like the most about this software is how easy it is to control and backup all your work. I can organize my photography sessions better, store client work on a different external HDD, and save my work in the Acronis Cloud within a few seconds.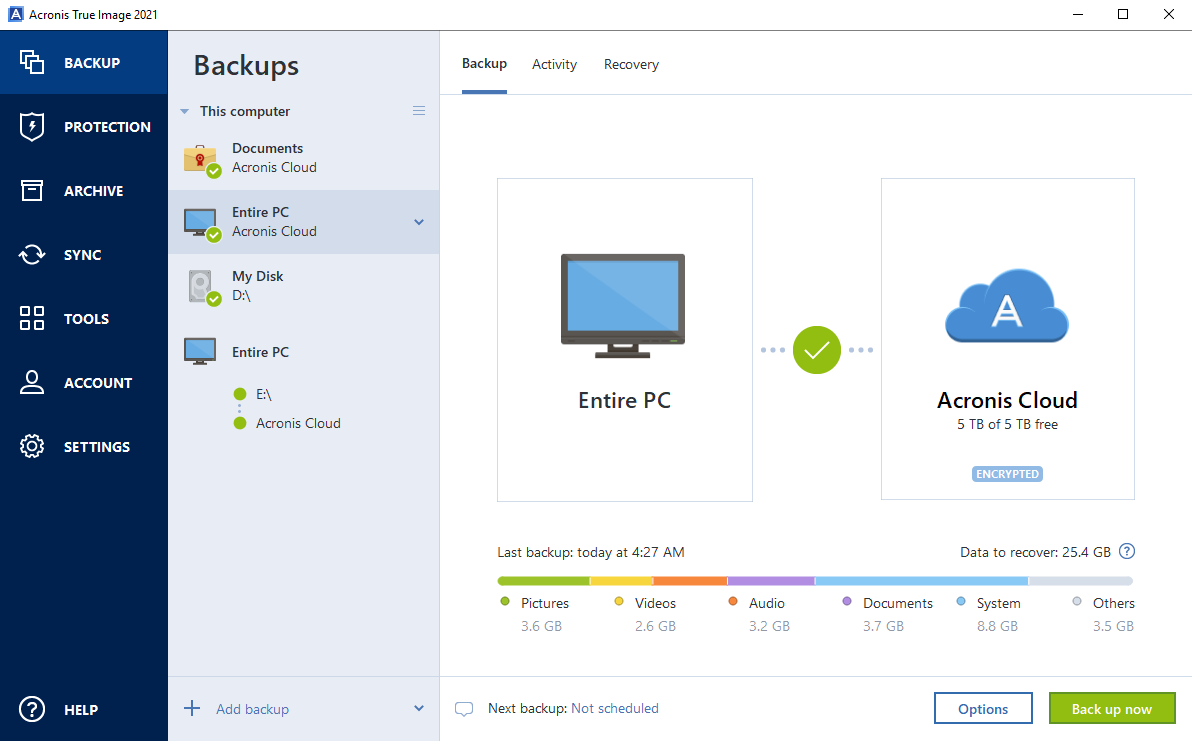 Advance Real-Time Malware Security
Free antivirus or internet protection software won't stop all online threats. You need to have real-time protection when you browse the internet. Here is what Acronis True Image 2021 provides:
AI-enhanced behavioral detection that identifies and stops any kind of threat
Real-Time protection
Anti-ransomware and crypto-jacking protection
Full system / on-demand scanning
Videoconference and web filtering protection
End-to-end encryption
User-defined passwords
Hybrid cloud
Secure Wi-Fi connection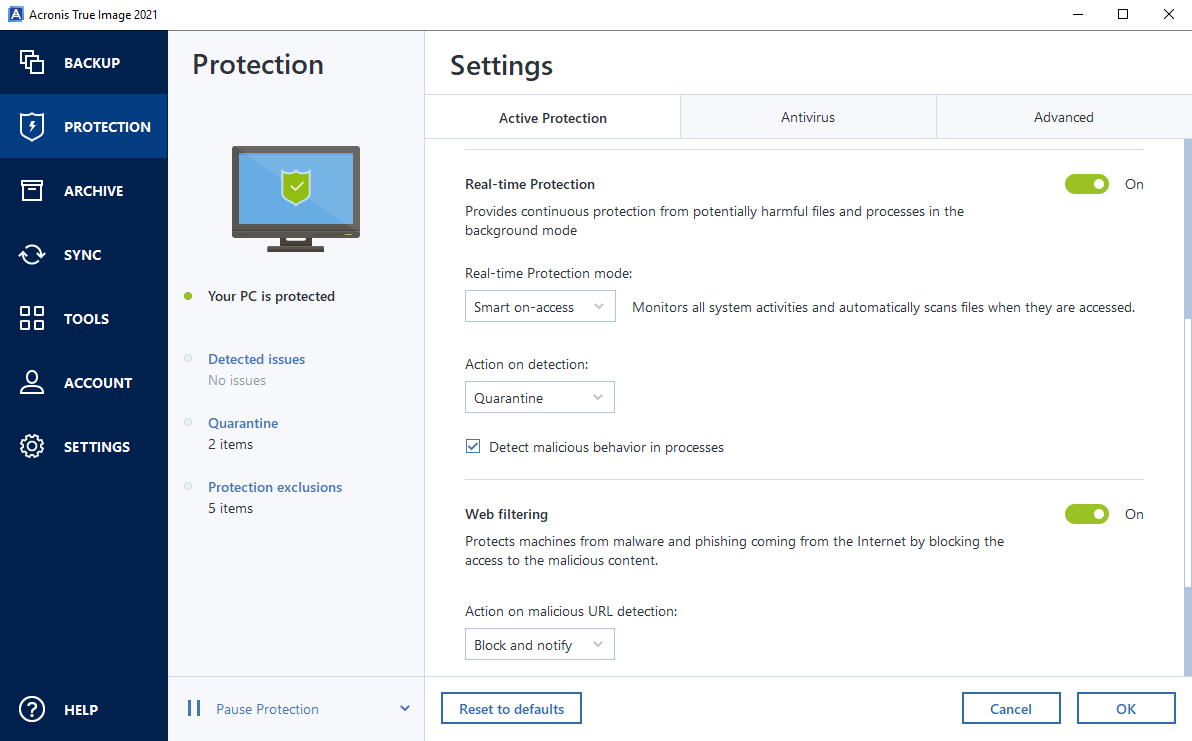 Powerful Integrations
The reason Acronis True Image 2021 is the best backup and recovery software because it gives you all the options and features you need. In my opinion, the most valuable feature of all is the Acronis Survival Kit.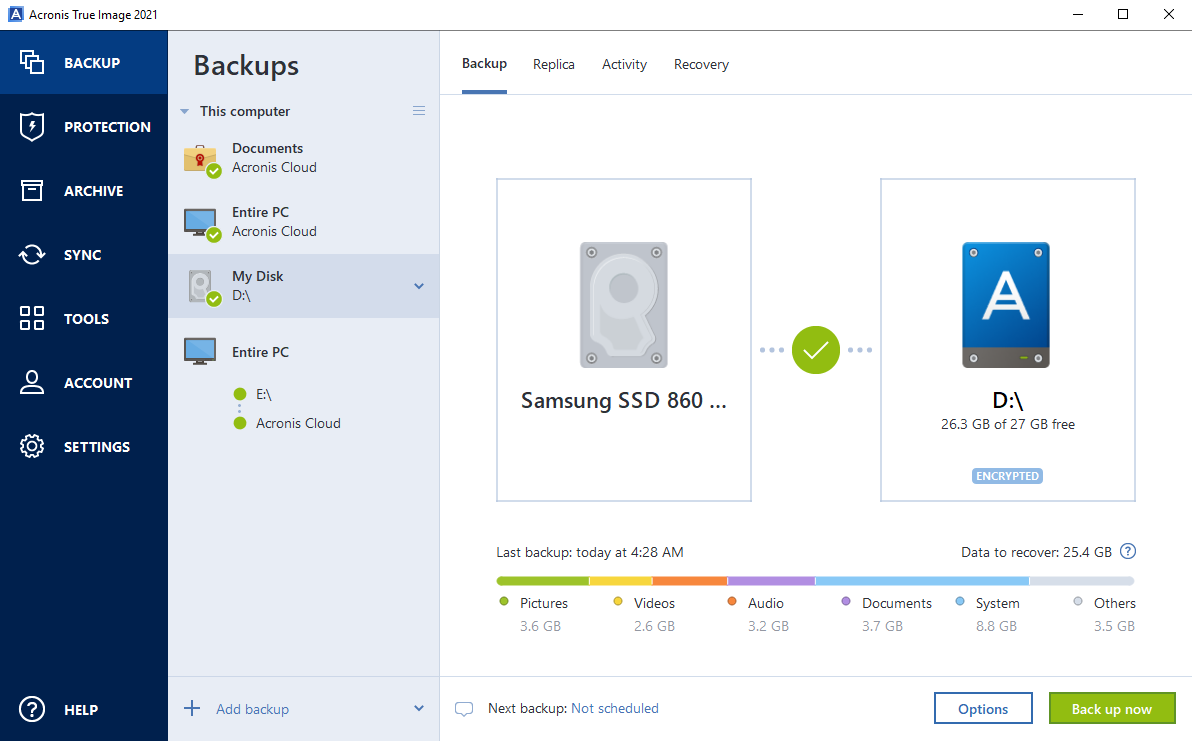 Photographers and videographers use expensive software, plugins, libraries, presets and so many other tools that are essential for their work. These tools make it easier for them to work and deliver work to their clients.
It is possible to lose all your data, photos, video projects, client work, etc. if your computer storage crashes or a virus can damage and delete everything. What can you do then? This has happened to me when I got back from a trip to New York back in 2011 and saw that most of my files were corrupted. Can you imagine how I felt?
Acronis Survival Kit is an all-in-one tool that creates a full system backup (including everything you have on your computer) and can restore it with the ability to boot using an external USB drive. This way all your programs, data, and photos are completely safe!
Availability
The Acronis True Image 2021 is available on Windows PC, macOS, Android, and iOS devices. Click here to download a free trial.
Pricing and Subscriptions
Select a 1-year subscription and save up to 22% between Acronis True Image 2021 three main plans:
Essential – Full Backup software & 3-month trial Antimalware Protection
Advanced – Full Backup software & Antimalware Protection
Premium – Full Backup Software, Antimalware Protection & Cloud Storage up to 5TB
Summary
In my entire life, I have learned to be proactive and be prepared when a problem occurs. We use technology every single day and our most valuable belongings are digital. It is our responsibility to use the proper tools to safeguard them.
Acronis True Image 2021 is a very useful tool not only for photographers but for anyone who stores personal or business files on any computer device.