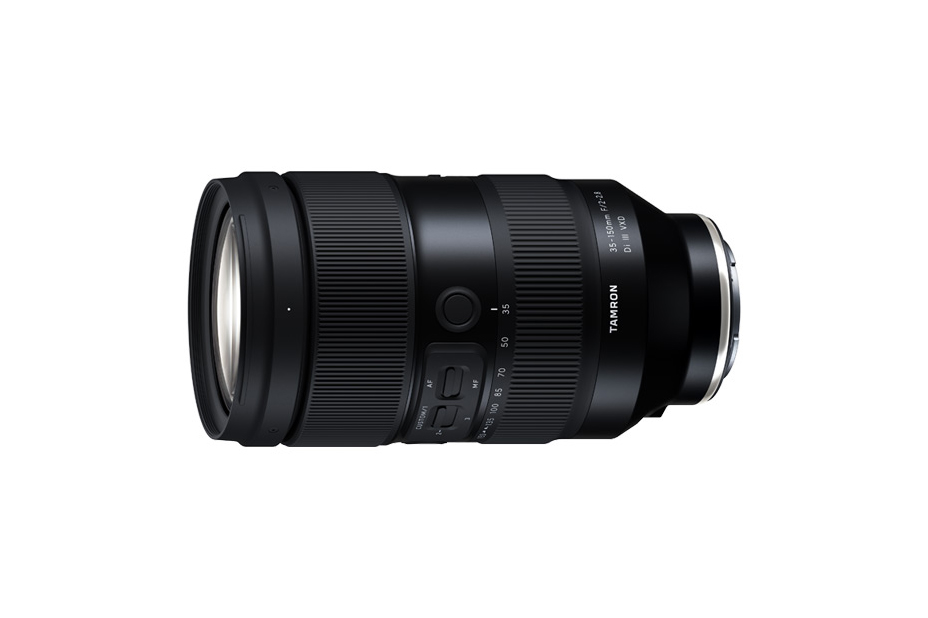 New Tamron 35-150mm F2-2.8 Di III VXD for Sony E-mount
Reading Time:
3
minutes
–
As of July 2021, Tamron is working on a new lens that will be the world's first zoom lens with a variable F2.0-2.8 aperture for mirrorless camera systems. That's the new Tamron 35-150mm F2-2.8 Di III VXD!
In photography, we have a variety of focal lengths, from wide to middle range, to telephoto. This is the reason why we have so many lenses. However, a lens that covers from 35mm to 150mm is quite rare, especially with a fast F2.0 aperture.

Who is this Tamron 35-150mm lens made for?
The Tamron 35-150mm F2-2.8 Di III VXD would be a great lens for travel, street, hiking, landscape photography, family, portraits, and adventure. It will be the fastest wide aperture zoom lens in the market, suitable for those who want just a lens in their backpack.
Moreover, the wide f2.0-2.8 aperture is going to give you a shallow depth of field, and get even shallower as you zoom in to 50, 85, or 150mm. We don't have any sample images yet available, but based on my personal experience, it's going to have a nice background blur separation!
How this lens is compared with the latest Tamron Lenses for Sony-E?
All Tamron zoom lenses for the Sony E-mount are covering a large focal range, from 17mm to 500mm, and are the following:
Full Frame
APS-C
Furthermore, most of these Tamron lenses that were produced in the past 4-5 years have won multiple awards. All deliver premium quality images, fast autofocus, great sharpness. Hence, they're suitable for beginners, enthusiasts, and professionals.
The new Tamron 35-150mm F2-2.8 Di III VXD sits somewhere in the middle of all that focal range. At 35mm this lens will be great for street photography and documentation. Then, at 50-85mm will serve as middle telephoto suitable for family/portraits, and 85-150mm as a telephoto lens for landscape and travel photography.
What are the Tamron's 35-150mm F2-2.8 Specs and Details?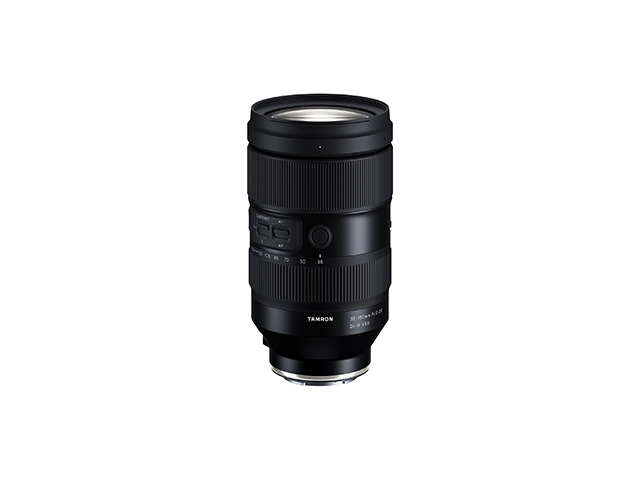 The new Tamron 35-150mm F/2-2.8 Di III VXD (Model A058) will have the same specs as the new announced Tamron 28-75mm F2.8 Di III VXD G2 (second generation).
In addition, it will be a "travel zoom" lens, with a range of 35-150mm and a maximum wide-open aperture of F2 at 35mm and F2.8 at 150mm. It will be suitable for Sony Full Frame and APS-C mirrorless cameras. More specs include:
Focus Ring
Zoom Ring
Custom Button 1/2
AF/MF Button
Custom Shutter / Focus Button
Also, the VXD (Voice-coil eXtreme-torque Drive) linear motor focus mechanism, produces great performance and high-speed autofocus. It will also feature a new design for better ergonomics and operability.
New Tamron Utility App
The Tamron utility app will allow you to configure further the experience with this lens. Here's what you will be able to do:
Configure how the focus ring behaves
Change the direction of rotation of the focus ring
Adjust the responsiveness of the lens to be linear or non-linear
Turn the focusing ring into an after-ring control
Set custom button for A-B focus (toggle between two points of focus)
Firmware update
No Image Stabilization
The Tamron 35-150mm F/2-2.8 Di III VXD , unfortunately, doesn't have an image stabilizer. You have to rely on your camera's IBIS (in-body image stabilization). Again, for what this lens is offering, you can't ask for more.
Video Presentation
Final Thoughts
The standard zoom focal length that covers most of the photographer's needs is either 24-70mm or 24-105mm. At the wide end, 24mm is considered to be wide enough to compose your shot.
However, Tamron's new lens starts at 35mm, which is more narrow than 24mm. The advantage is the wide aperture of F2 and the zoom range to 150mm. It's up to you to decide if this focal length works for you, and the type of photography you do.
The Tamron 35-150mm f/2-2.8 Di III VXD Lens for Sony E – NOW AVAILABLE on Amazon.com!
Leave a comment