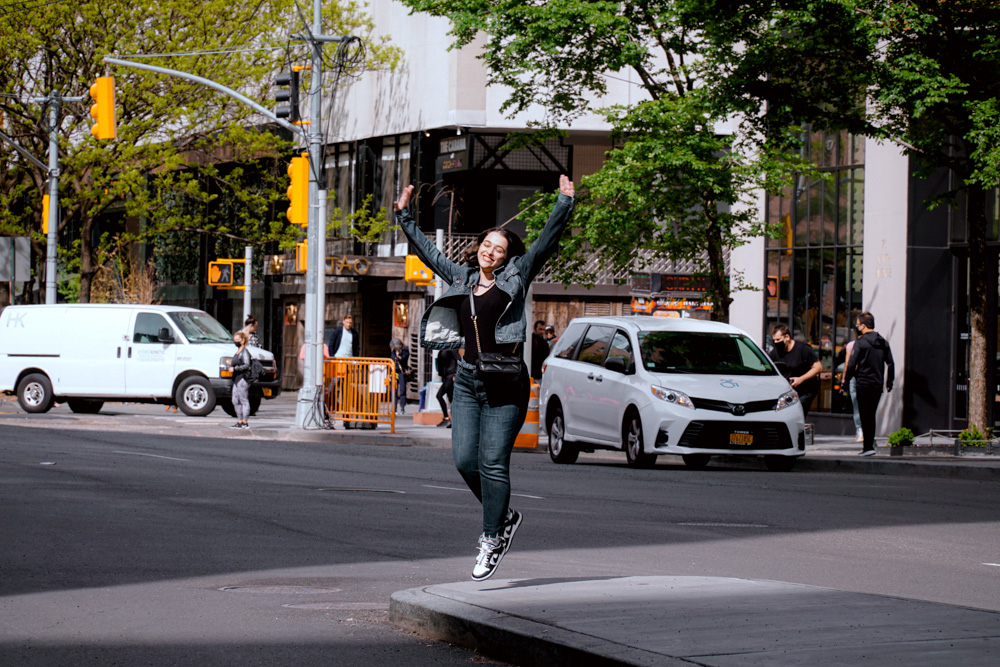 Looking for the Human Detail in a Larger Environment
"Ordinary life becomes extraordinary when you put a frame around a moment and separate it from everything else – and that's a concentrated essence of who you are." – Joel Meyerowitz
It was just a few months ago when I last visited New York. Being in the city and wandering around with my best friend Laura, made me love the city even more.
If you plan to visit New York, you must get the right information from a local. Follow Laura @viverenewyork on Instagram to find the best spots in NYC to walk, take photos, eat, stay and shop!
That being said, Manhattan is one of the best places to take street photos. The first time I was there, I didn't have enough time to explore many areas, but this time I went almost everywhere!
Framing in the streets of Greenwich and West Village.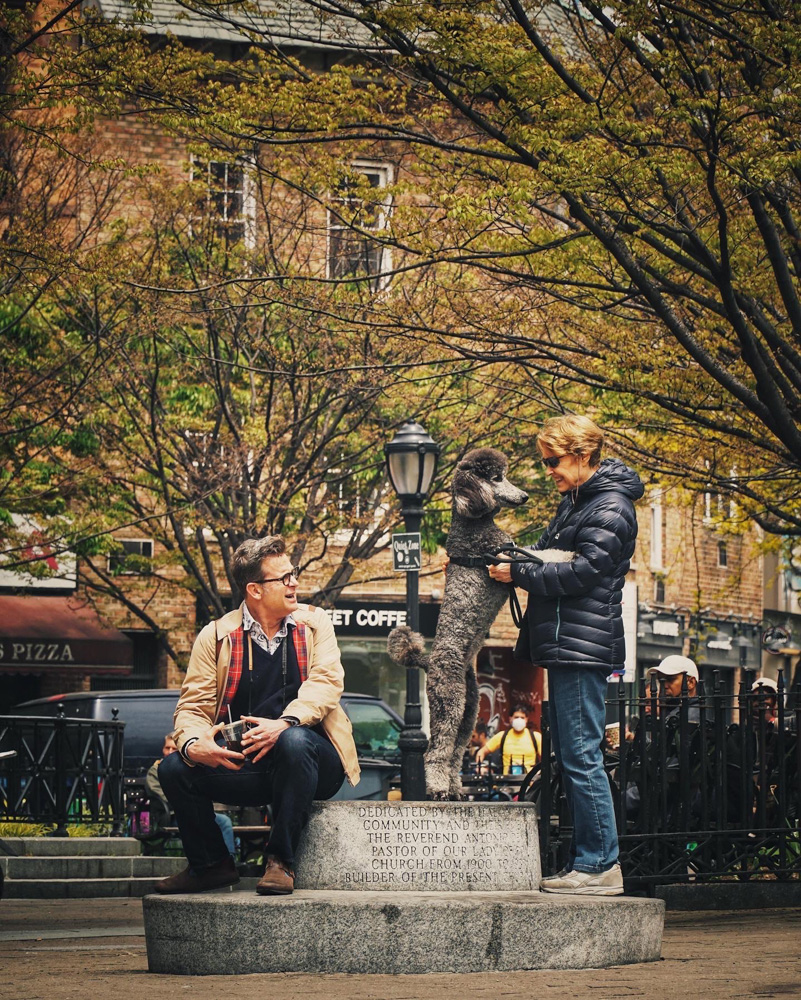 105mm | f/8 | ISO 160 | 1/250 sec
While being in New York I had the chance to meet with many of my photography friends including Clara @pommepommenyc an incredible French photographer who lives in New York.
We met at Washington Square Park and walked towards Greenwich and West Village or literally anywhere we could find good subjects to photograph!
As Joel Meyerowitz says in his photography Masterclass "train your eye to see the details that pull things together", and that's what I did in the photo above.
I tried to observe what was happening around me. First, the guy sat at the edge of this monument to enjoy his drink and have a cigarette. Then, a lady who was walking her dog was approaching the scene.
Her dog went up to that monument (next to the guy sitting) and put its paws on her while standing. The guy was surprised and turned his head to see what was going on. The rest is in the picture. My "decisive moment."
Moments of bliss outside Chelsea Market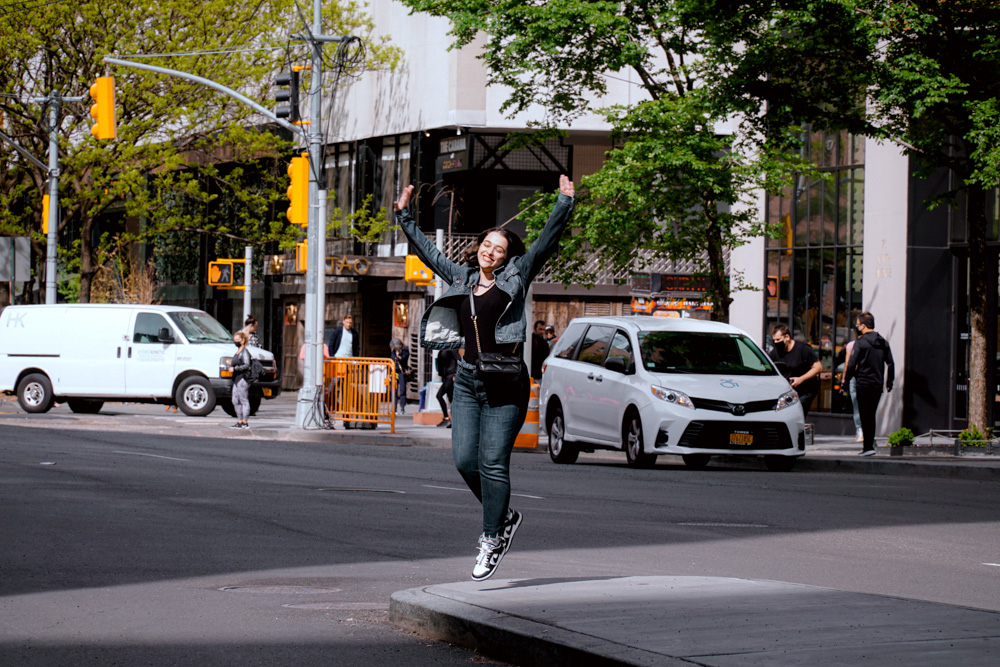 105mm | f/8 | ISO 160 | 1/320 sec
Another day, I was walking toward Chelsea Market and while I was standing in the middle of an intersection, I noticed two friends taking photos of each other. I was waiting to see what will happen.
The lighting, the scene, the moment… everything was perfect. So, I raised my camera and took a photo. It was just one click as she jumped in the air.
It's hard to get a photo like this without using "burst-mode". Sometimes you might get lucky, sometimes you might not. I am glad I was lucky enough here.
As I see her smile and jump high out of joy, I remind myself how to live every single day. Time goes by fast – so we should create often moments of joy and bliss.
Notice the obvious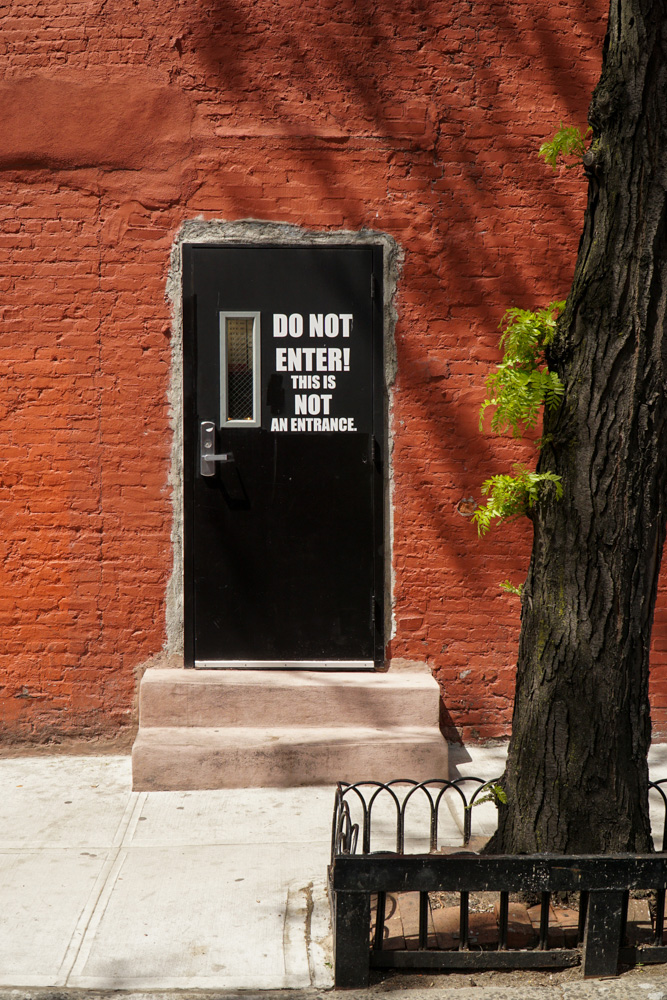 26mm | f/9 | ISO 250 | 1/320 sec
It seems some people didn't understand the first sign, and then the manager decided to add "this is not an entrance".
I think maybe I do this myself. Quite often I am not really paying attention to the signs. That is why it is important to be present and live in the moment.
I like how contrasty this image looks. The black door, the sign, the deep orange wall, and the green leaves on the tree made this photo interesting.
Have you lately visited Manhattan? Where did you go to take photos? Which lens did you use? You can share in the comments section below!