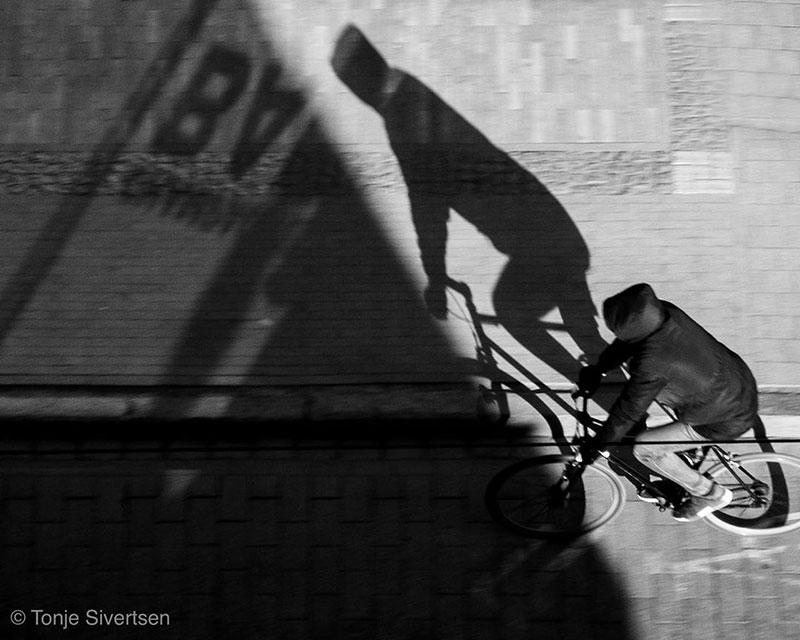 Street Photography Tips & Camera Settings by Tonje Sivertsen
Tonje is a street photographer and a good friend of mine based in Norway. Since I got to know her and interview her a while ago, I have learned a lot about city and street photography.
One of the issues many beginner photographers have is the ability to choose the right settings and at the same time compose their shot in manual mode. It's not easy and it takes a lot of practice when you are just starting.
Some times, street photography requires speed and it's up to us to have already prepared our camera's settings in order to get a great shot, especially when the subject is moving (i.e. bicycle, car, train, etc.).
Here are a few recommendations, camera settings, and street photography tips by Tonje Sivertsen.
1. Expose on the highlights
Every photo has a dark part and a bright part (shadows and highlights). Always expose on the bright part (i.e. highlights).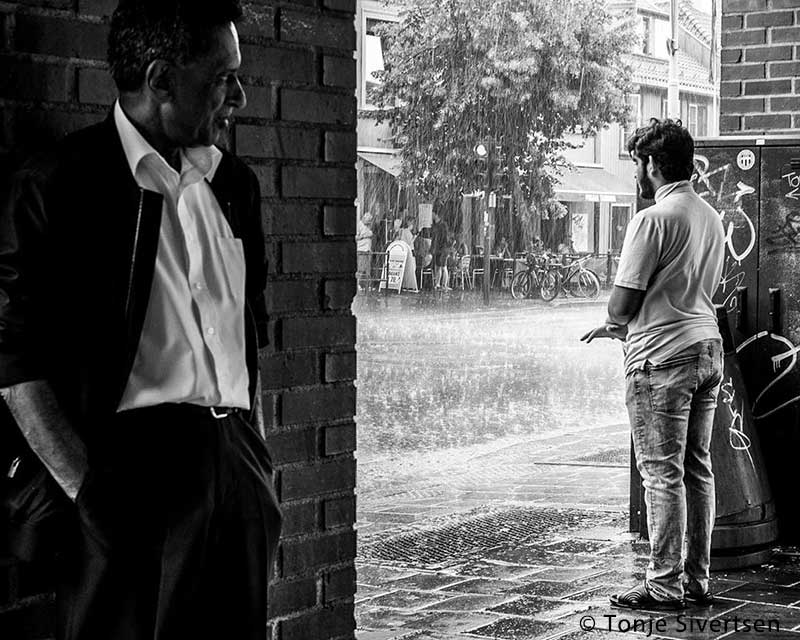 If you expose on the dark part, the highlights will be blown out and you will create a harsh light that cannot be fixed even if you edit the image in Lightroom.
2. Use a 35mm lens
A 35mm lens on an APS-C camera is like a 50mm lens on a full-frame body (that is what photographers call – NIFTY FIFTY). Tonje is using a Fujifilm X-T3 mirrorless camera with a 35mm f/2 lens.
The X-T3 is one of the best options for street shots. It is lightweight and you can quickly adjust the settings from the top dials.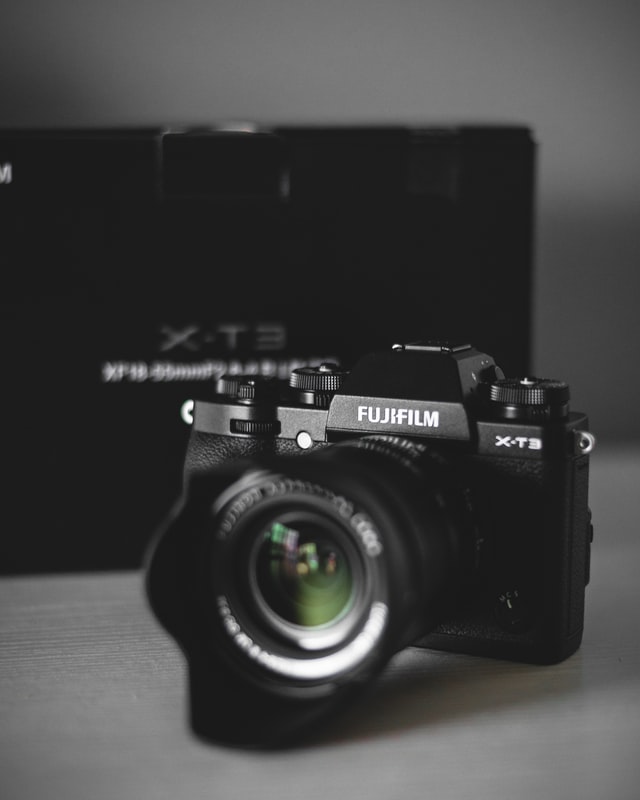 The Fujinon XF35mmF2 R WR is one of the sharpest lenses for Fujifilm cameras like the Fuji X-T2, X-T3, X-T4, and other X-Mount cameras. It doesn't have image stabilization but it is so light and that helps to get slower shutter speeds even handheld!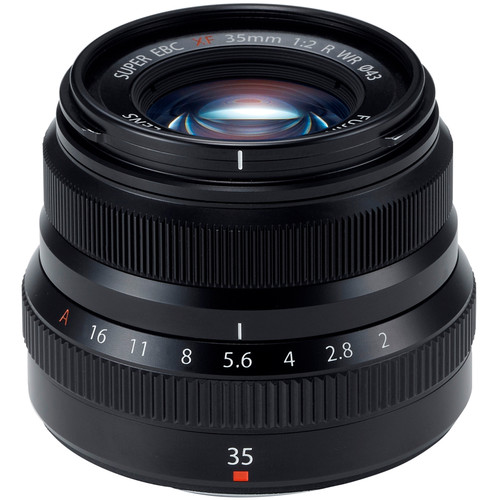 Here are some benefits of this lens:
Sharp Image Quality
Compact and Discrete
All-metal exterior, weather and dust-resistant, and -10 degree Celsius
Fastest autofocus of 0.08 sec*
3. Camera Settings
If you want everything in your image to be sharp and in-focus use these camera settings:
Shutter Speed: Auto
ISO: 800
Aperture: f/8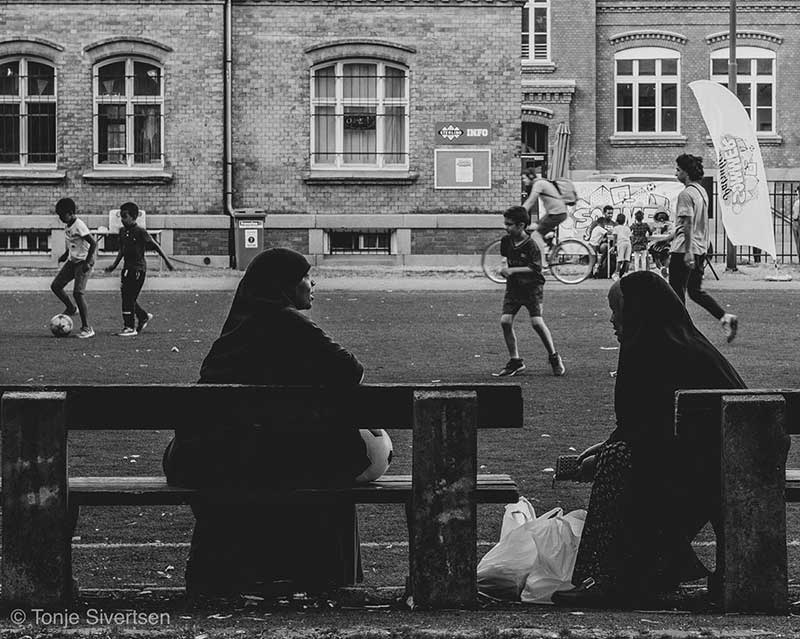 If you want only your subject to be in focus and blur the background, use these camera settings:
Shutter Speed: Auto
ISO: 800
Aperture: f/2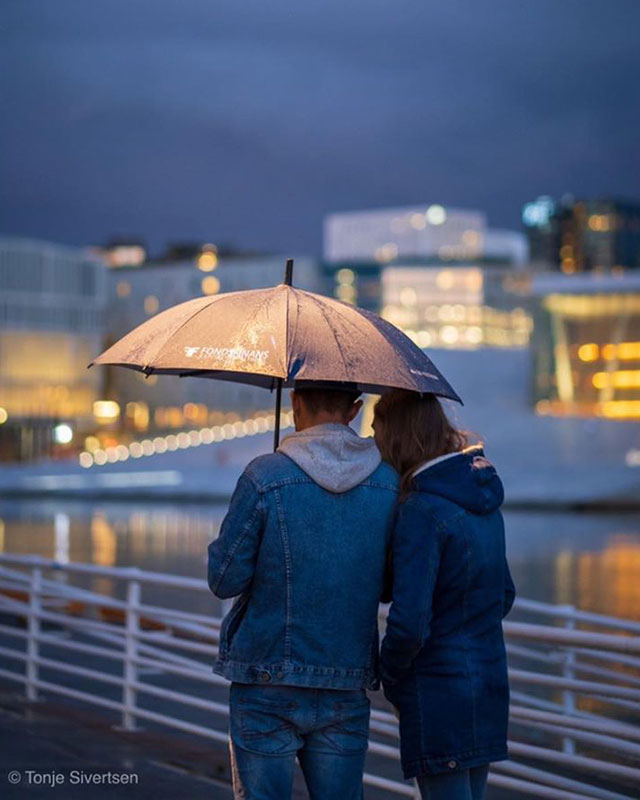 Of course, you can try different camera settings depending on the light you have on your scene. In Fujifilm X-T3 you can choose a range for the ISO and Shutter Speed.
You can set your ISO in Auto and up to 800 or 1600 so it can keep your image clear (not add too much noise).
Also, you can do that for the shutter speed so you don't get blurry images if the shutter falls below 1/50 sec.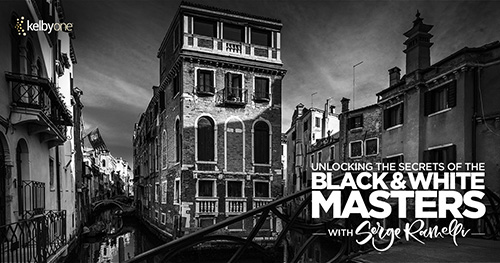 Summary
What kind of camera settings do you use? What method is more convenient for you? Please let me know in the comments below and share this article if you have found it interesting!