6 Best Smartphone Tripods Under $50
A tripod is an essential tool not only for photographers and vloggers but for everyone who wants to take good photos and videos.
I did a research and found the best smartphone tripods in the market so you can decide which one you like and fits best your needs.
1. Manfrotto PIXI Mini Tripod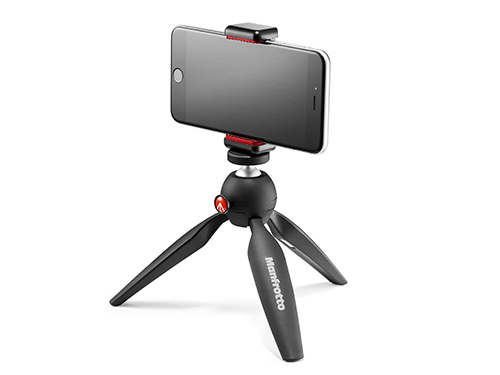 Check Price on Amazon.com.
The Manfrotto Pixi is a very well built and steady mini tripod either you want to use it with your smartphone or a mirrorless camera. It is lightweight and easy to carry in your camera bag. The only downside is that it doesn't fully rotate. You will need to buy an extra ball-head and mount it on top in order to get 90-degree angle shots. It is also hard to place it in railings or other small surfaces.
2. Manfrotto Pixi Evo 2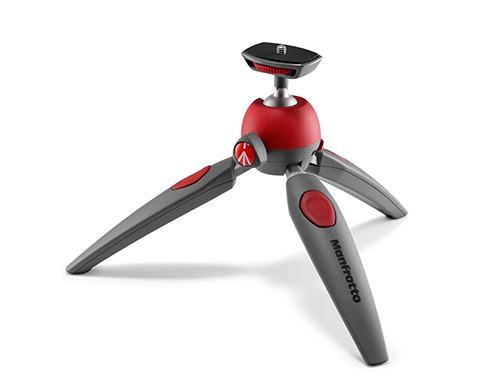 Check Price on Amazon.com.
The Manfrotto Pixi Evo 2 is a new edition from Pixi mini. It is more flexible and has adjustable legs, and leg angles that reach high ground-level position. It also provides a built-in ball head with a 90-degree angle and can support smartphones and cameras up to 5.5lbs. It comes in three colors, white, black, and red/grey.
3. Joby Handypod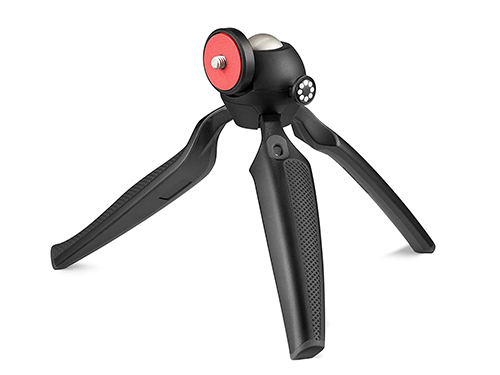 Check Price on Amazon.com.
Joby Handypod is another awesome mini tripod and handgrip for smartphones, and cameras. Is has a dual function working as a tabletop tripod and as handheld support. It has a solid construction and it is easy to hold. It provides a 90-degree tilt for vertical shooting.
4. JOBY GorillaPod Mobile Mini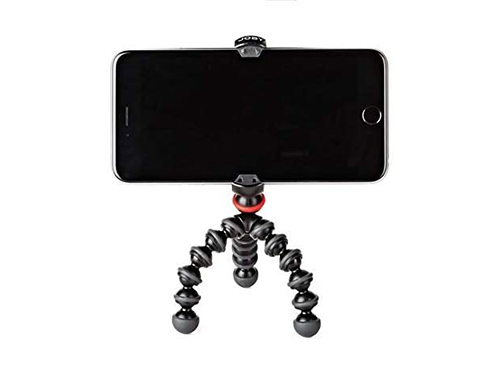 The JOBY GorillaPod Mobile Mini is a very small tripod for smartphones only. It has flexible legs, it's stable and can be positioned in many surfaces. The legs can wrap around objects and provide different angles. It is ideal for traveling, home, or work use. You can use it with JOBY Impulse Bluetooth remote to take photos from a distance.
5. JOBY GripTight One Micro Stand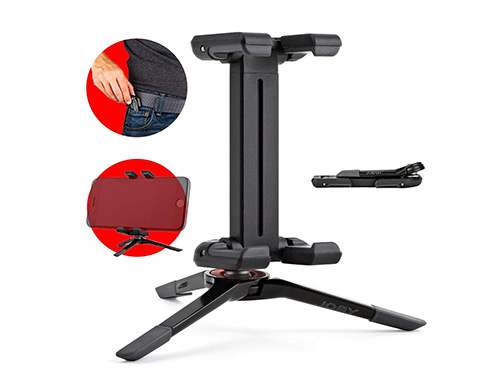 Check Price on Amazon.com.
This universal smartphone stand by JOBY is the perfect tripod for every use. It is very small, light, and portable that folds and fits into your pocket. It is aluminum and comes in two different colors, black and white. The JOBY GripTight One also works great as a stand for placing your phone to watch videos or movies.
6. Erligpowht Portable Cell Phone Tripod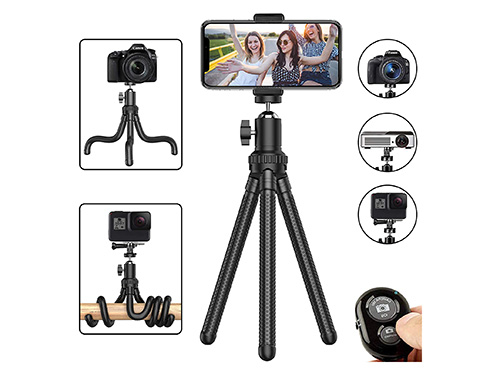 Check Price on Amazon.com.
This mini tripod is made with durable, anti-crack, and high elastic materials. It is waterproof and has flexible legs to position it at any surface, railings, tree branches, etc. It also rotates 360 degrees, it's lightweight and comes with a remote shutter. It is compatible with the latest smartphones, cameras, and projectors.
Summary
These are the best smartphone tripods in 2020. Do you own a different one? Please leave a comment or share this post if you found it useful! 🙂