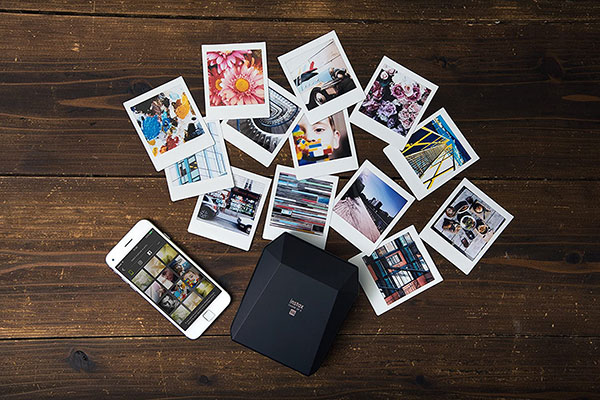 5 Best Smartphone Photo Printers Under $150
It is awesome when we take hundreds of amazing high-quality photos with our new smartphones including wide-angle shots, portraits with great bokeh and selfies!
Whether we can share those images with our friends and family via Airdrop or Bluetooth to any device, it would be much more fun to have our memories printed on paper!
The easiest and fastest way to do this is with those 5 best smartphone photo printers you can find on Amazon for less than 150 bucks!
1. Fujifilm Instax SP-3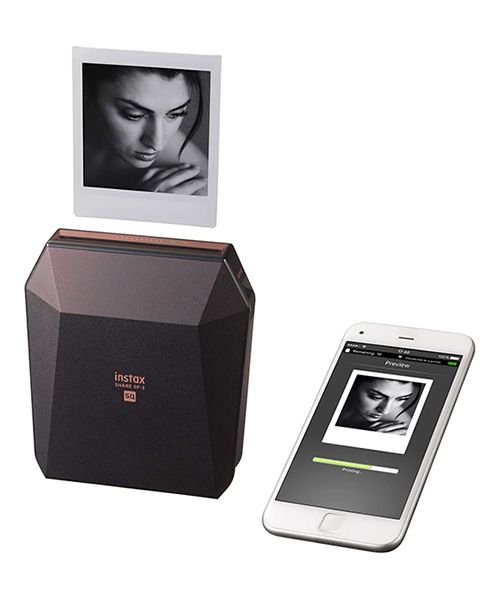 Check Price on Amazon.com
High-quality square (2.4″ x 2.4″) photo printer by Fujifilm. Print directly from your Fujifilm camera, your smartphone, or tablet device with wireless printing. It has a rechargeable battery over USB. It is easy to operate via Instax Share App and load Instax Square Film.
2. Canon IVY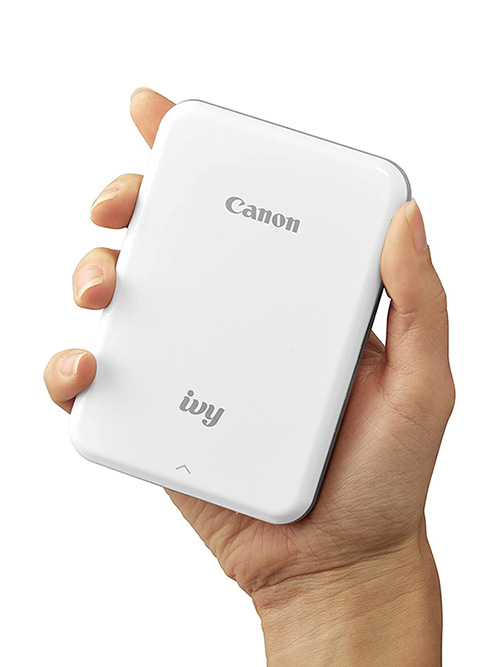 Check Price on Amazon.com
Print photos 2″ x 3″ inches from your smartphone and social media. Canon IVY has 314×400 dpi, it is super light and portable and has fast connectivity via Bluetooth. It is compatible with Android and iOS devices. You can get 70 (2″ x 3″) Canon Zink glossy photo paper for $37.99 on Amazon.
3. Kodak Smile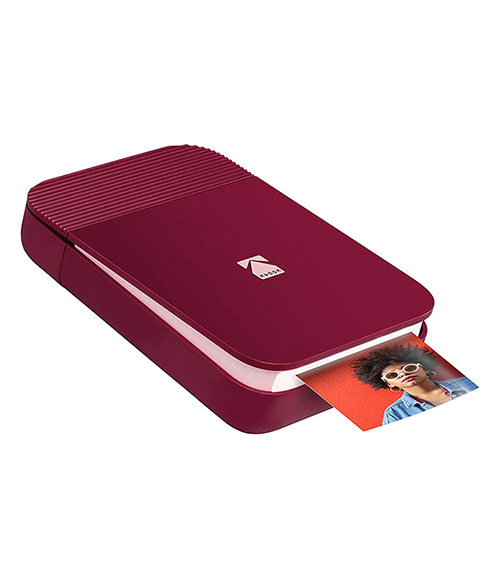 Check Price on Amazon.com
Kodak Smile is an excellent choice for smartphone photo printing! Edit, print, and share your awesome photo with this pocket printer on 2″ x 3″ premium sticky-backed paper (50 sheets for $24.99). Connect your devices via Bluetooth and the FREE Smile App by Kodak. This printer is rechargeable via micro USB and prints 40 photos per charge!
4. Polaroid Mint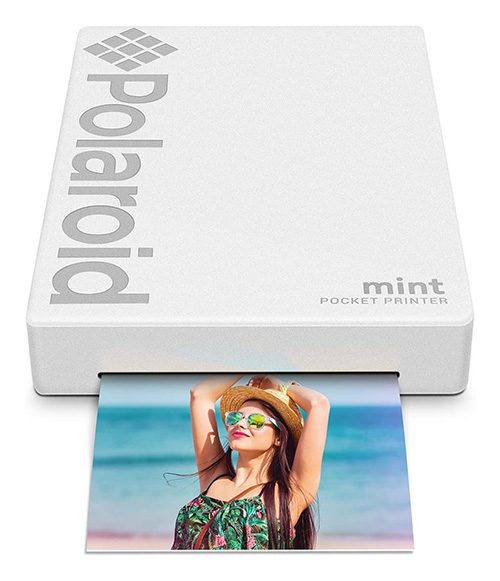 Check Price on Amazon.com
Polaroid Mint is another great option for smartphone printing! It produces amazing prints (4.6″ x 3″) with vibrant colors and great quality. It is the best option for travel and vacations. It pairs really fast with any device via Bluetooth. It uses Zero-Ink technology. Download the Polaroid App and edit your photos the way you want before printing them on paper!
5. HP Sprocket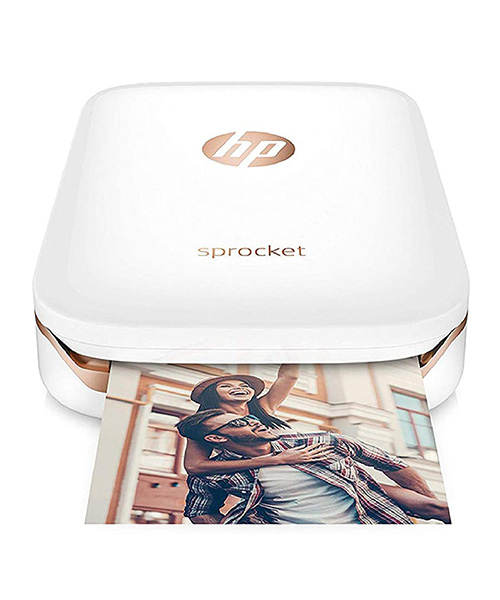 Check Price on Amazon.com
The HP Sprocket is a 2″ x 3″ high-quality smartphone photo printer. Be creative, edit, and print your images with the HP Sprocket App. It connects via Bluetooth. In the kit, it is included 50 photo paper sheets, USB charging cable, and 60 decorative stick-on border frames!
Summary
Those are the best smartphone photo printers in the market in 2020. Have you ever used a printer of this size? What's your experience? Leave a comment and let us know or share this article with your friends. Thank you 🙂