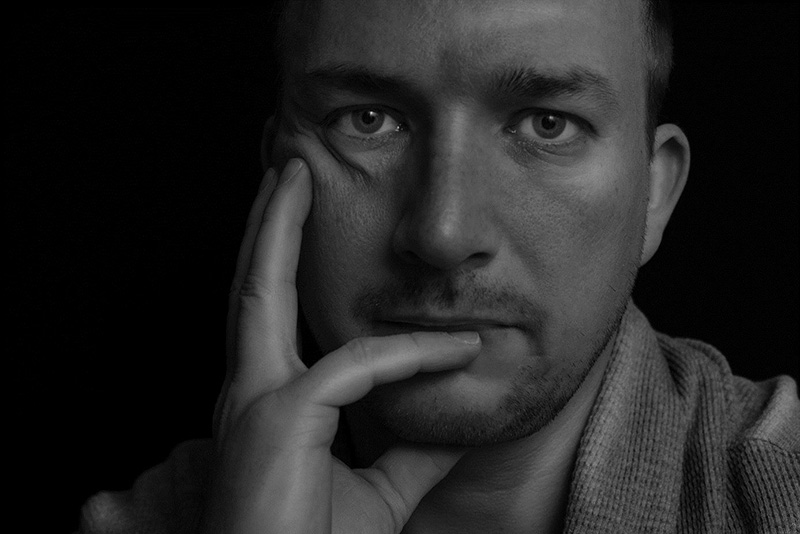 Charlie Herzog from Switzerland Shares his Passion for Artistic Photography
I am very happy to network with photographers from all over the world. This time I had the chance to talk with Charlie Herzog from Switzerland and arrange an interview.
Since we followed each other on Instagram, I noticed his talent in photography and also in photo editing! He's very good in Photoshop! Most of all, he loves photography and that's why I wanted to share his passion with you. Here's the interview, I hope you like it!
1. Share a few things about you and where you're from
My name is Charlie Herzog. It's the same name as in my Instagram account . I am 38 years old and I live in Switzerland, a small country in the middle of Europe, with beautiful mountains, unique cheese and delicious chocolate.
About two years ago I started taking photographs. Primarily, it was the love for the landscapes in which I have always been moved by. For me, photographing is like getting into another world, the swapping of imagination and adventure on the search for a motif. Though, photography alone is not the only thing that excites me. Everything starts with planning, enjoying the journey, the "Abdrückn" on site and post-processing.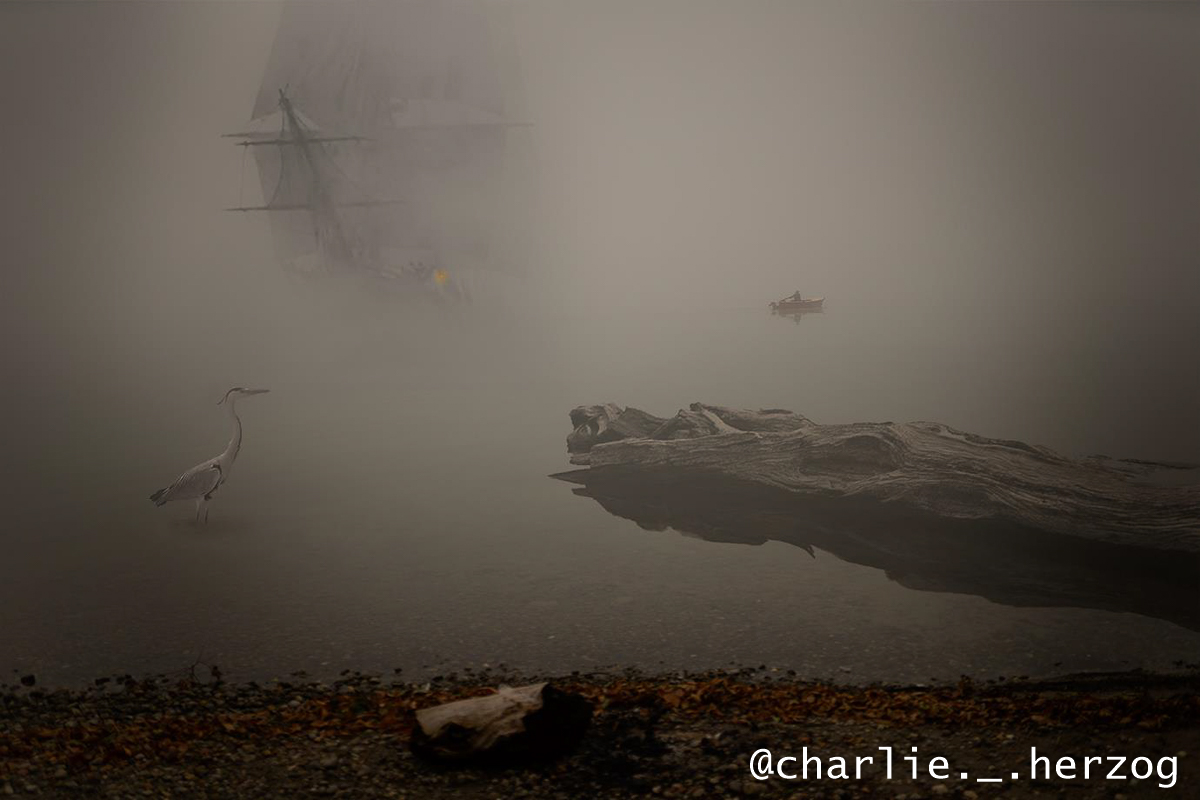 It is a number of things that does it for me. Along with Photoshop, I live out my second passion. I'm intrigued by creating gloomy pictures. In the future I'd like to create blogs and write stories about them, a kind of fantasy or curious "spooky" stories. Whether this happens soon or not, I am still going to enjoy it immensely. I like being out and about in all 4 seasons and where I can, my Sony A7iii is there and holds everything for me.
2. What do you love most about photography?
The exchange in another world and the unlimited possibilities photography offers in combination with Photoshop. The man opportunities to be creative, thoughtful and to seek and find the inspiration from others.
3. What kind of photography are you doing?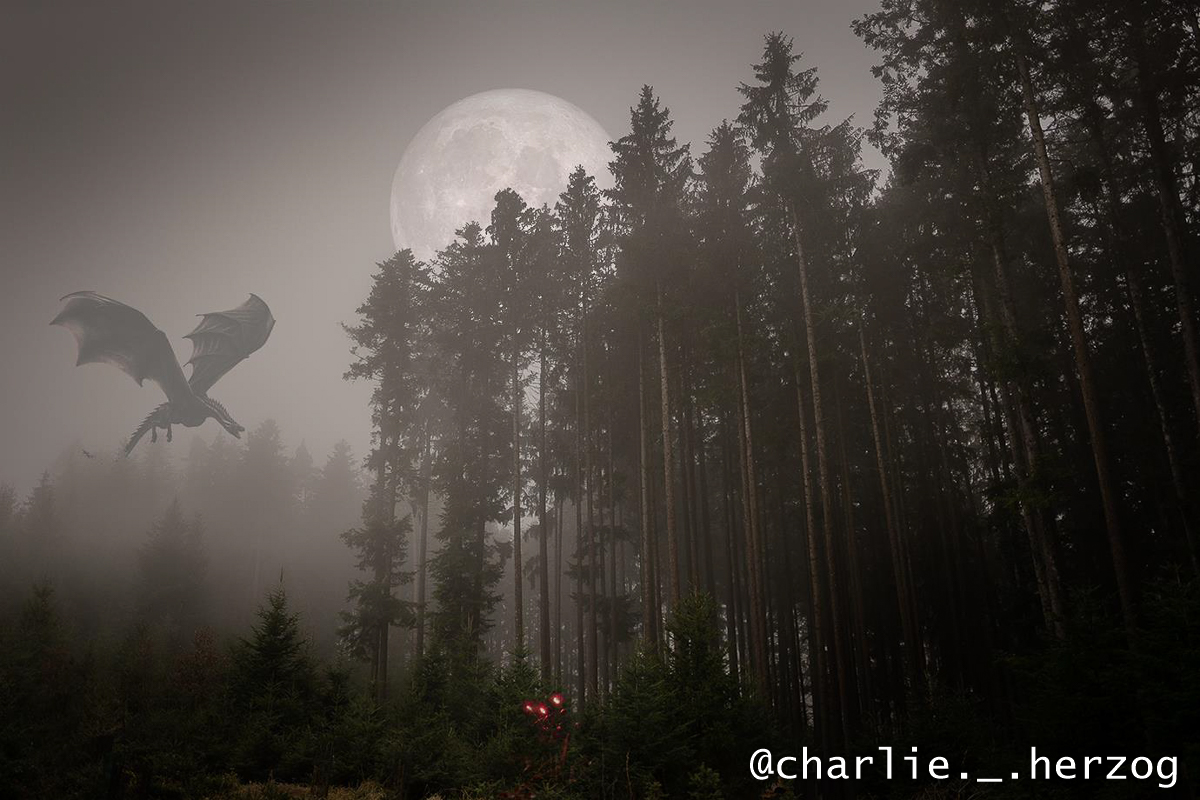 I capture a variety of things with my camera but I have to admit, I have not quite found my niche or style yet. I love landscapes and cityscapes in color or in black and white. I also like the artwork in Photoshop, I'm still in the middle of creating so many things, it's too exciting to decide at the moment.
4. What kind of equipment do you use?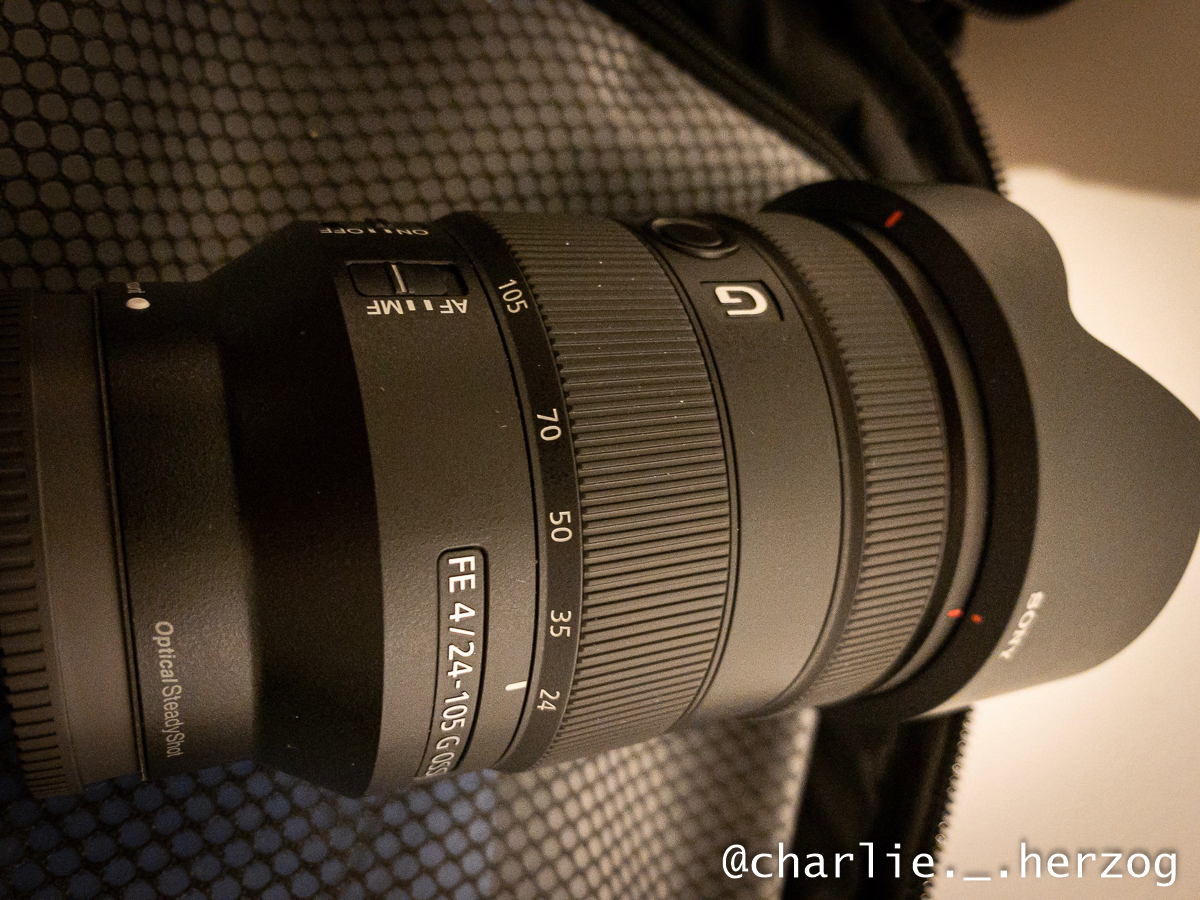 I own the Sony A7iii with the lenses 24-105mm G F4, the 16-35mm G F4 and my favorite at the moment, the Sigma 35mm F1.4. I still own the Canon EOS M50 for smaller projects and filming. I also own various tripods by Rollei.
5. What do you love most about your camera?
I love the design and handling on the Sony a7III. I'm not a technician but personally you have to like and enjoy holding your camera in your hands. Sony has convinced me from the beginning that is the perfect fit for me.
6. What is your favorite lens and why?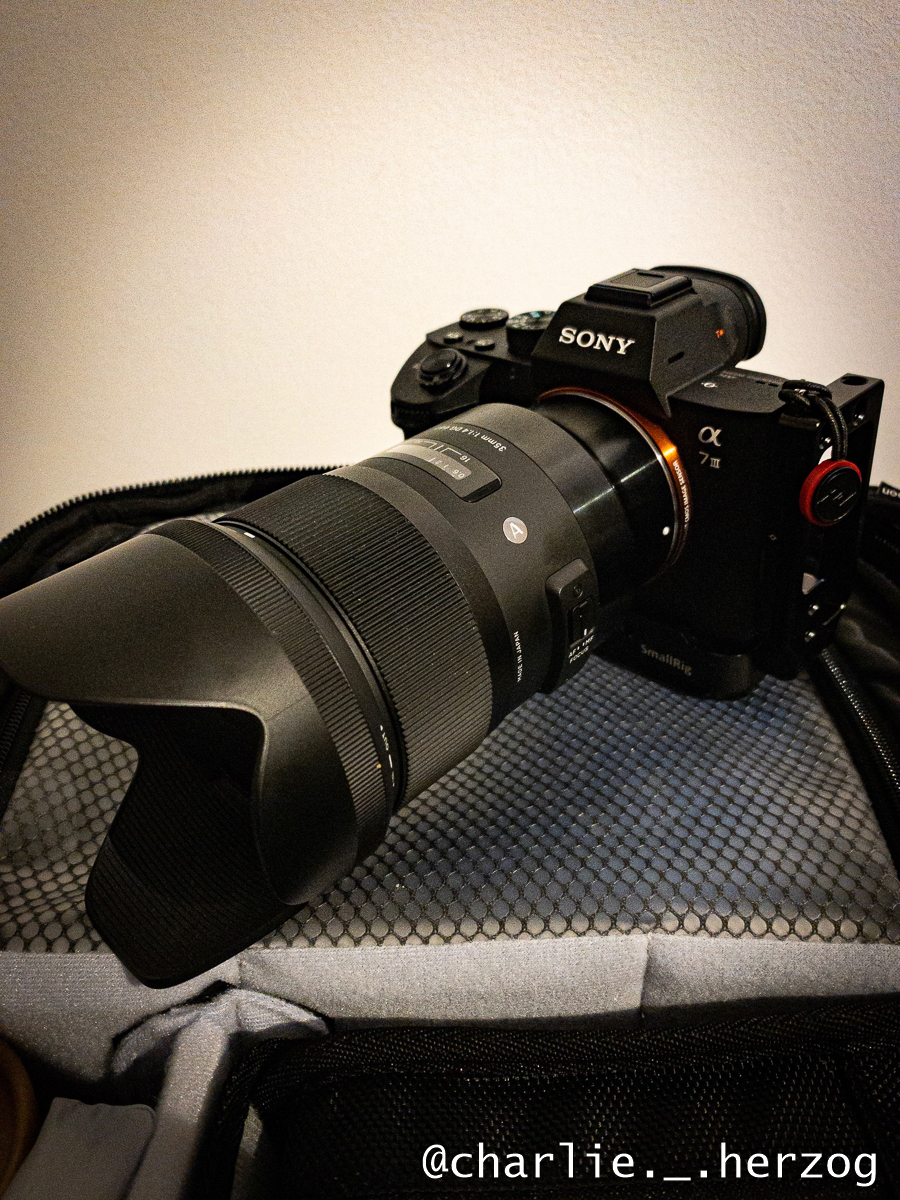 Clearly the Sigma Art 35mm 1.4f. I like the look a lot and I take pictures very often and I like it if not everything is super sharp. That's why I love to shoot with light bokeh.
7. Which camera did you buy first?
I remember when I bought my first camera. It was a Nikon 1 compact camera back in the days.
8. Which camera should a beginner buy first and why?
Oh, that's where opinions differ. I think the camera does not matter. Anyone who is enthusiastic about photography and wants to live it out can buy the best and most expensive camera if he wants it and can afford it. I find it more important to think, what do I want to photograph? Because that's what all the equipment is based on.
Possibly. I would start with a crop sensor camera or APS-C because it is cheaper and a great way to start experimenting.
9. What's your favorite tool for post processing? Explain your workflow.
For me it's Photoshop. Camera Raw filter, Vignette (I'm standing on it) and depending on what I'm working on a photo is now final or various levels edited. My work flow can take a few minutes to a few hours depending on my mood and the photo I am editing.
10. Among your works, which is your favorite one and why?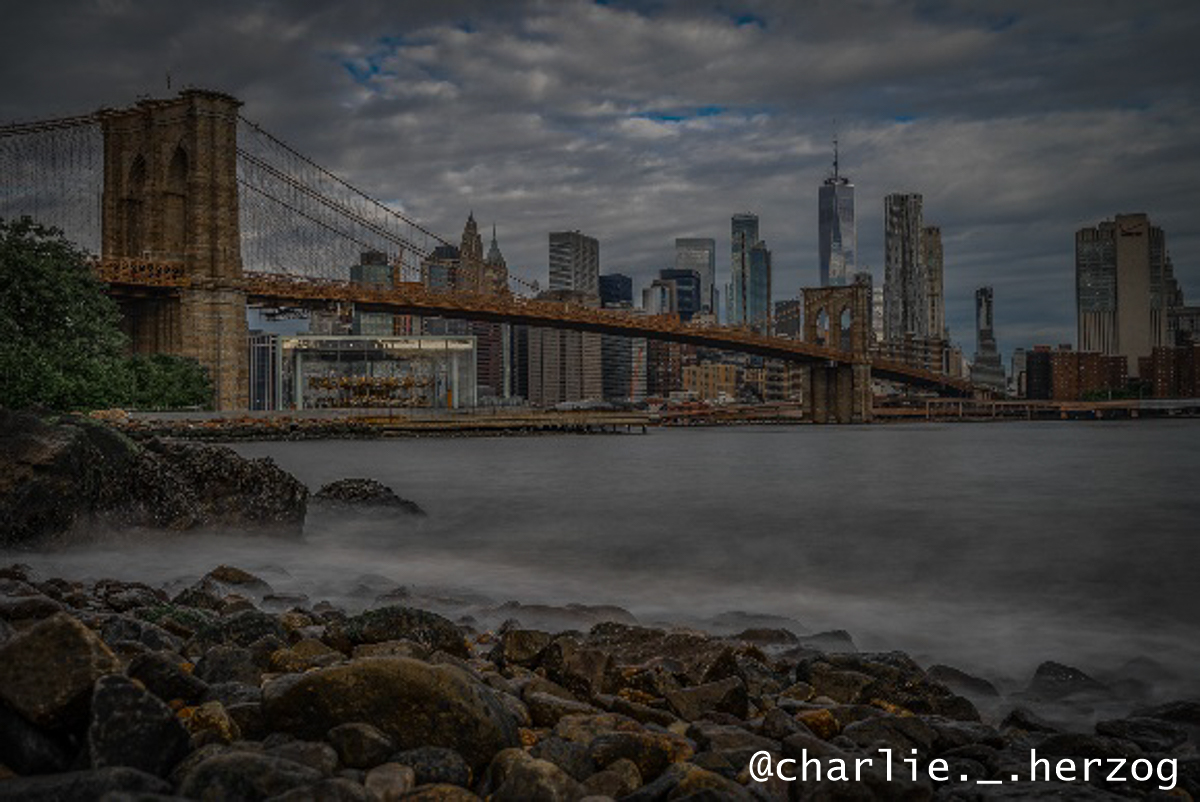 My favorite work is in New York taking a long exposure the Brooklyn bridge. Everything was just right. The light, the wind, the water, the time of day and almost everything was aligned to take the perfect shot. Hardly any editing was necessary. I was very happy then, because it was one of my first long exposures.
11. Whose work has influenced you the most?
When I started, it was Benjamin Jaworksi, a world-known photographer, videographer and travel adventurer!
12. What should a beginner know when they begin their journey into photography?
They have to be patient. In the beginning not all photos will be perfect and they will not always come home with good photos. That's just part of it. The technology does not make the photos, but the person behind the camera does.
You can follow Charlie on Instagram @charlie._.herzog