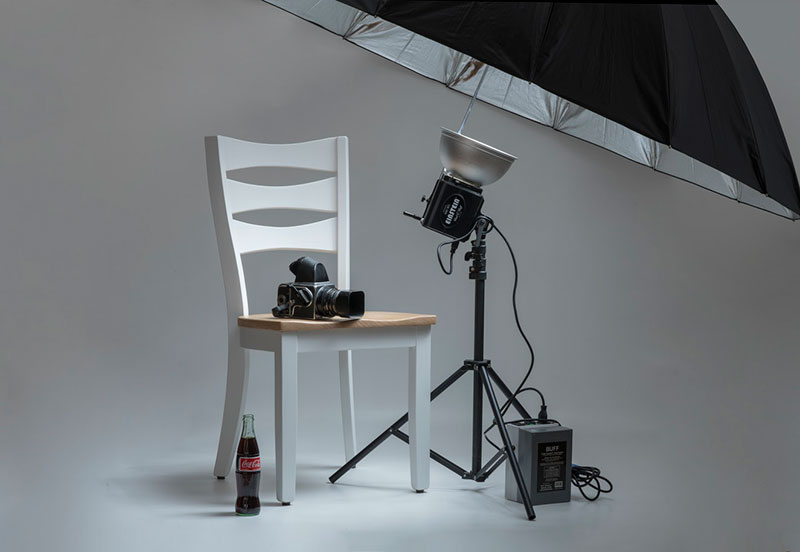 Photography Studio Equipment List for Beginners and Pros – Full Guide
Reading Time:
13
minutes
* Last Updated: August 26, 2022
No ads in this post! Browse freely and share if you find it useful 🙂
Photography is a form of art, and you can create art in your own photography studio! To do so, just remember the following quote:
"Start where you are, use what you have, do what you can." – Arthur Ashe
Photography Studio
Just start! It's that simple to start a photography studio! Use a corner in your house, add a single light source, place a white sheet as a backdrop, find a model and start taking photos!
Of course, you need more than that to create photos like Annie Leibovitz, but you have to first start and then envision how to develop your photography studio business. Always believe in your dreams and never ever give up!
What does this Set-Up Guide offer?
I have created this setup guide for you to have an idea of what kind of equipment you need to build a photography studio. All you need in order to build a home or professional photo studio is on this page.
I have researched many professional photography studios such as portrait photo studios, fashion photo studios, clothing photography studios, product photography studios, etc., and put together all the information to direct you on how to set up your space, what lighting to choose, what are the best photography backdrops to buy, all the cameras and lenses to use for each occasion, and more.
What equipment do I need for a photography studio?
Photography Studio Equipment List – Full Guide
Table of contents:
Photography Studio Space
Indoor Studio Lights
Adjustable Lighting Kits
Photography Backdrops
Softboxes and Reflectors
Tripods and Accessories
Photography Props
Camera Gear
Design and Decor
Computers and Printers
Photo Editing Software
Create a Website/Portfolio
Summary
Now let's get deeper and explore all the photo studio equipment you need in your space.
1. Find or Create the Ideal Photography Studio Space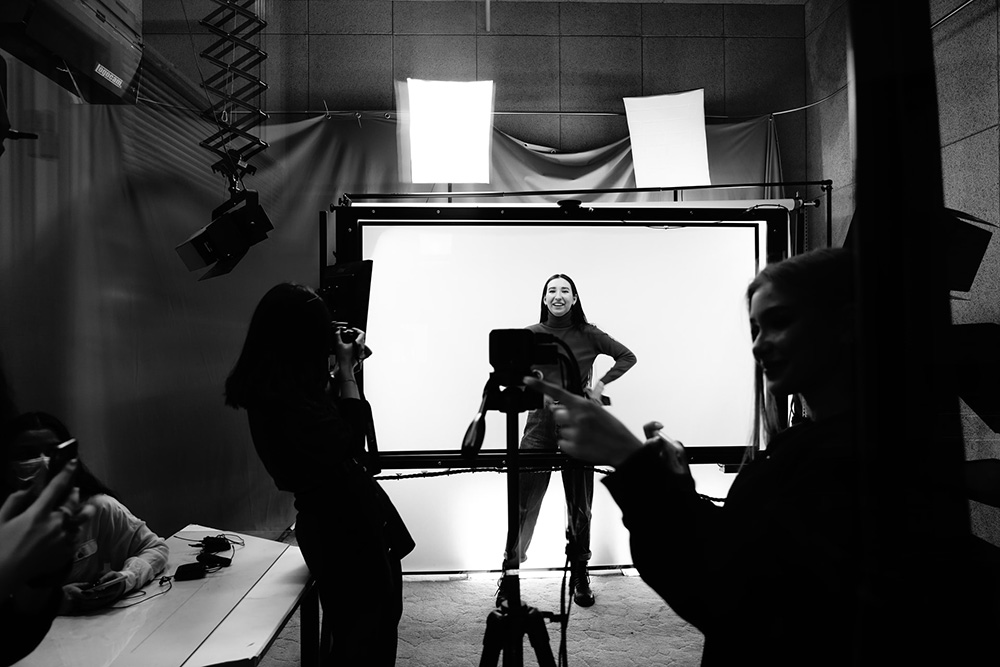 If you're just beginning your new photography business, you might need to set up a home photography studio on a budget at your house, create a professional studio, or rent a studio space.
A. Home or Basement (Rent-Free)
B. New space (Pro level)
C. Rent a space (Great for traveling and beginner photographers)
A. Advantages of a Home Photography Studio
Safety: Nowadays, people avoid working in public areas and spaces because of the pandemic. They want to avoid getting sick. Hence, building a home photo studio business is safer and has more advantages as working from home becomes more of a necessity.
Convenience: Building and maintaining a photo studio in your house cut the cost. Invest your money in high-quality equipment and worry less about paying rent, maintenance fees, commuting, and other expenses.
Grow your Business Faster: When you cut down the cost, you have the ability to invest not only in better gear but in a great marketing plan. For example, stay-at-home moms have the advantage of building a home business, creating product shots in their living room, and upload or share their work instantly on their website and Social Media! Also, with business tools like Canva Pro, you can create carousel posts or videos on Instagram, TikTok, Clubhouse, etc. in a matter of minutes.
B. Advantages of a Professional Photography Studio
Mass Production: The advantage of a professional studio over a home studio is the amount of work you can assign, either it is shooting portraits, fashion, or mass product shots.
More Equipment: In a professional studio you have the ability to add more lights and have different areas ready for different projects. You can install different backdrops, tables, sitting areas, and other concepts. You can also film projects as well.
Renting: Make more money on the days you have no photoshoots! Rent your space to other photographers and take advantage of your complete professional set at 100%.
C. Advantages of Renting a Photo Studio
On-The-Go Projects: If you are a freelance photographer based in New York and you have a new client in Los Angeles, you can rent a professional photo studio space nearby your client's area. This way, you cut down the cost of not carrying all the equipment with you (since the studio will have all the necessary gear available), and make it easier for your client to work with you without any extra hustle.
Great for Beginners: When you are just beginning and you don't have the proper equipment or camera gear but you have the skills, you should rent a photo studio space in order to create great images for your clients. Even if this method initially will be more costly, it will give you great feedback and beautiful images to add to your portfolio for future references, getting high-paying clients, and eventually build your own studio space as you grow your company.
We are into crafting more guides for those who want to build a YouTube channel or start a podcast and share the essential equipment you'll need.
Please share in the comments what are you interested in learning to direct us to create the right content!
2. Photography Indoor Studio Lights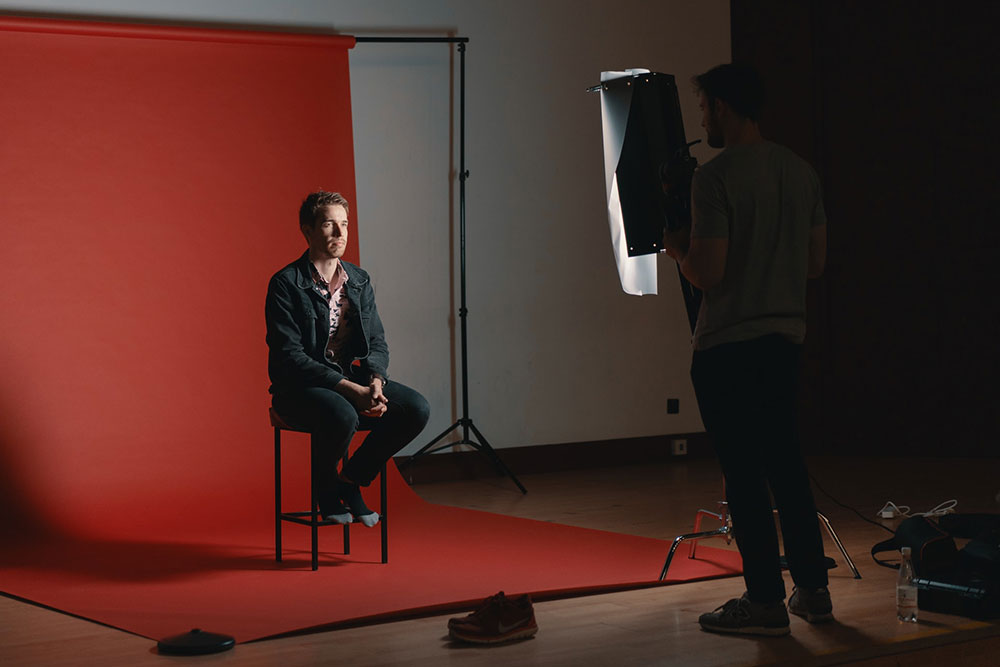 We have a variety of lights for studio photography.
A. Continuous Lights
B. Strobe Lights
C. Speedlights
A. Continuous Lights
Choosing the right photography indoor studio lights is essential for your business. Usually, Continuous lights are the way to go as you begin your journey in studio photography.
Most Continuous lights are adjustable LED lights with variations of warm/cool tones. They are called "continuous" because they produce light from the moment you switch them on.
Continuous lights are useful for both stills and video. They also help to adjust your scene, control the shadows, and observe how the light bounces back to your subject using the proper reflectors, etc.
We also recommend reading: What lighting is Best for Product Photography.
The following Continuous Lights are great for both beginners and professionals.
Of course, there are so many different options of Continuous Lights to choose from. Here are a few more LED dimmable lights, photography stands, and reflectors.
3. Adjustable Lighting Kits
The YICOE softbox lighting kit is great for creating any kind of light tones you need in your photo studio space. Choose between neutral, warm or cool tones according to the project or subject you're photographing,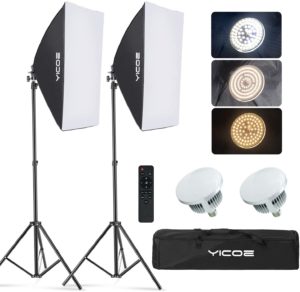 The Emart photography lighting kit is also suitable for professional use. The adjustable LED lights can direct your tones while they can be used on video footage. They have a dimmer so you can create a dramatic scene and take amazing off-camera flash photos!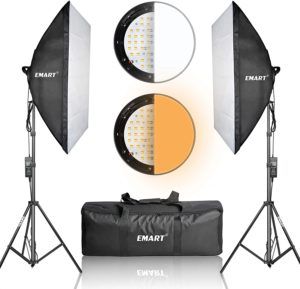 These LED adjustable lighting kits can be controlled through your mobile device. They are easy to install, simple to use, and perfect for photo studios or spaces that need a strong light source.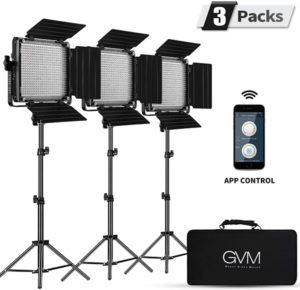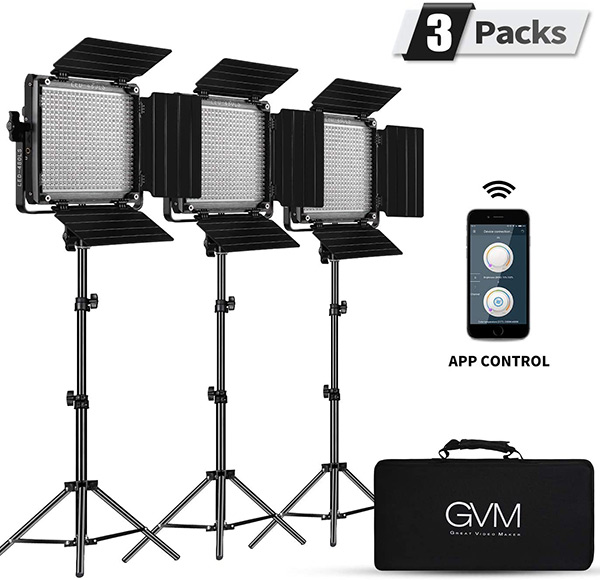 ===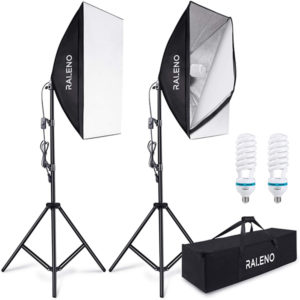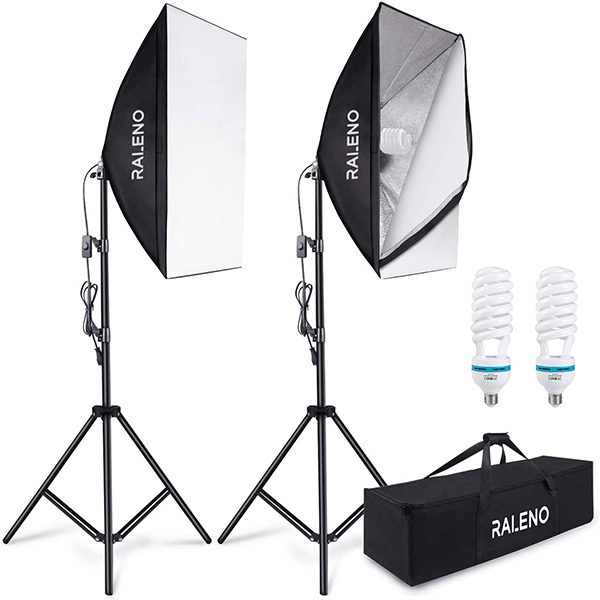 ===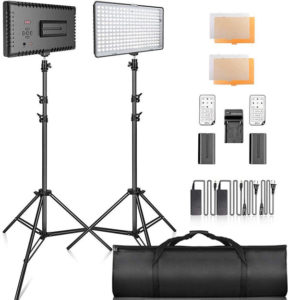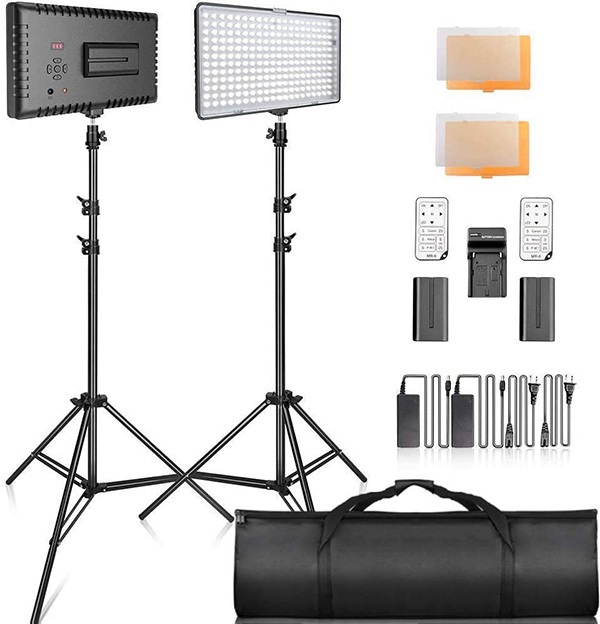 ===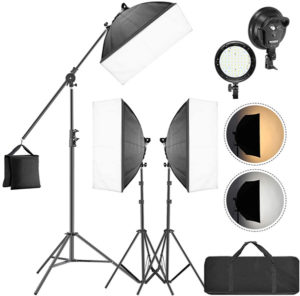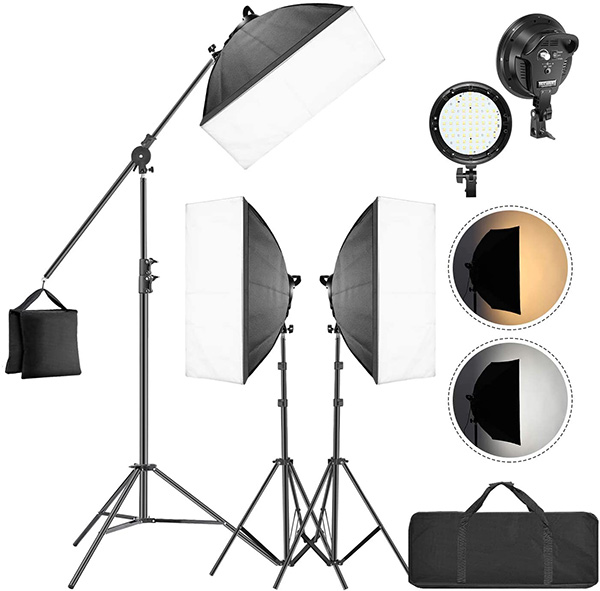 To capture clear photos you will need some form of lighting. But since we are dealing with a limited budget, you may not need to purchase lighting equipment at this stage. Just look for Photoflex reflector and use only one LED light or the natural light within the studio.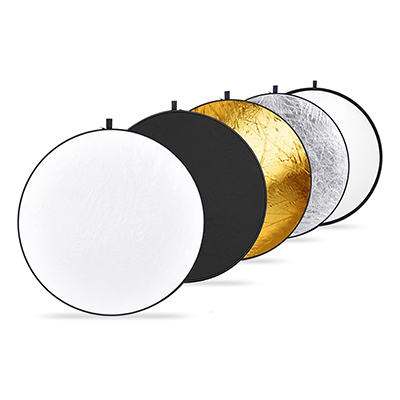 In addition to this, you will also need spring metal clamps. The best in the market is the MegaDeal Jaw opening clamp. With these in place, you will be good to launch your basic photo studio business.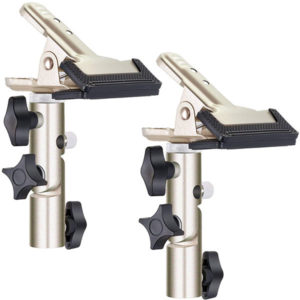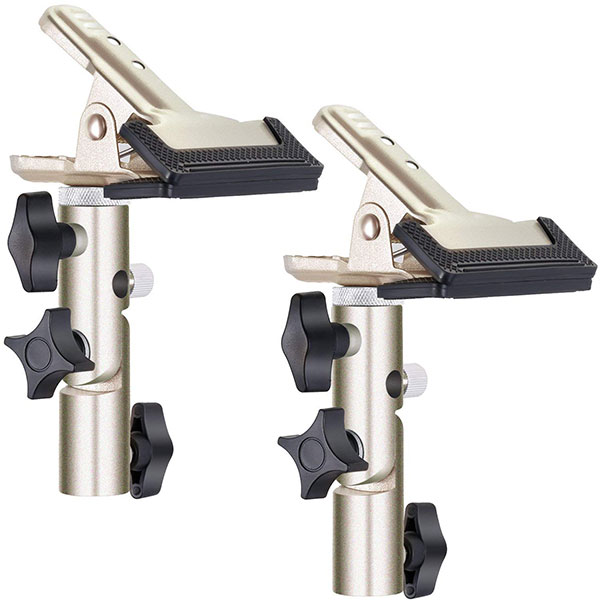 4. Choose nice Photography Backdrops
Choosing a photography backdrop is easy and cheap. You can begin with a plain white all-around backdrop for about $20.
Pro Tip: Never pin the backdrop on your wall, you will destroy it. Always use clamps and a backdrop stand to hang it.
Backdrop Stand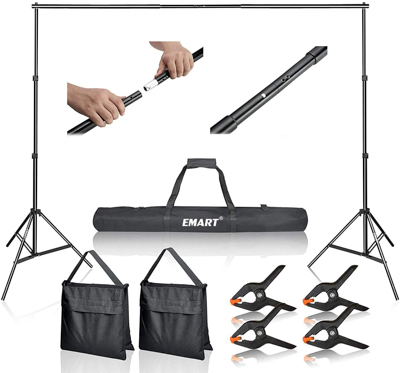 Backdrop Clamps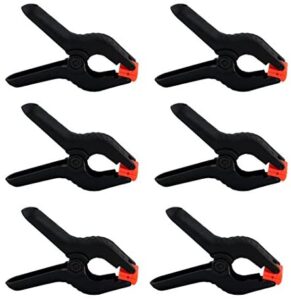 White Collapsible Backdrop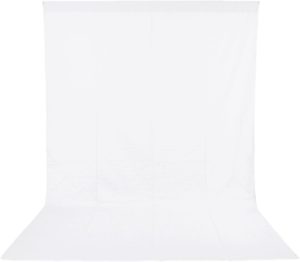 Black Collapsible Backdrop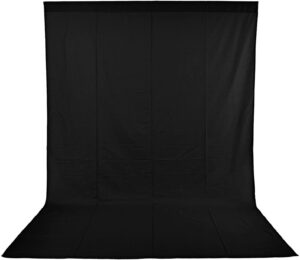 Newborn Backdrops
For newborn photography, you can buy an amazing bokeh photography backdrop. It will make your images look incredible either you photograph babies or animals.
Question: Do the poles show on the sides once the backdrop is up?
Answer: It depends on how much space your subject takes to fit into the frame. Usually, if you use a 50mm or 85mm lens on a full-frame camera you won't have any issues!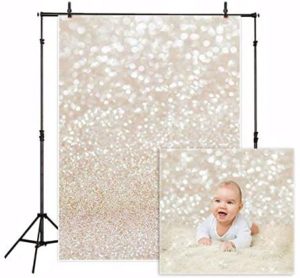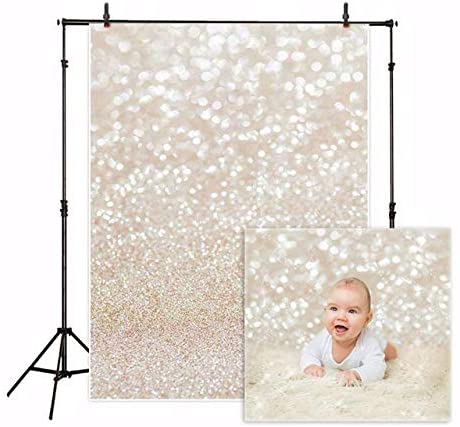 ===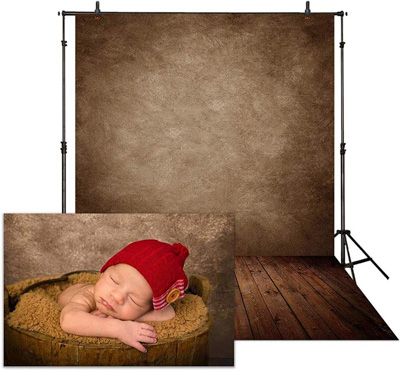 Abstract Backdrop for Kids and Families
This abstract blue vinyl portrait backdrop is great for family photoshoots! You can place each person in front of the backdrop standing, sitting on the floor, or use stools. The bigger the size, the better the larger the number of people you can include.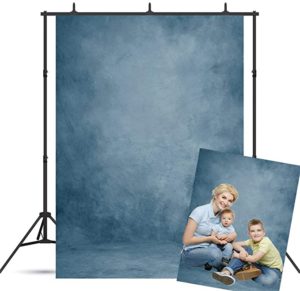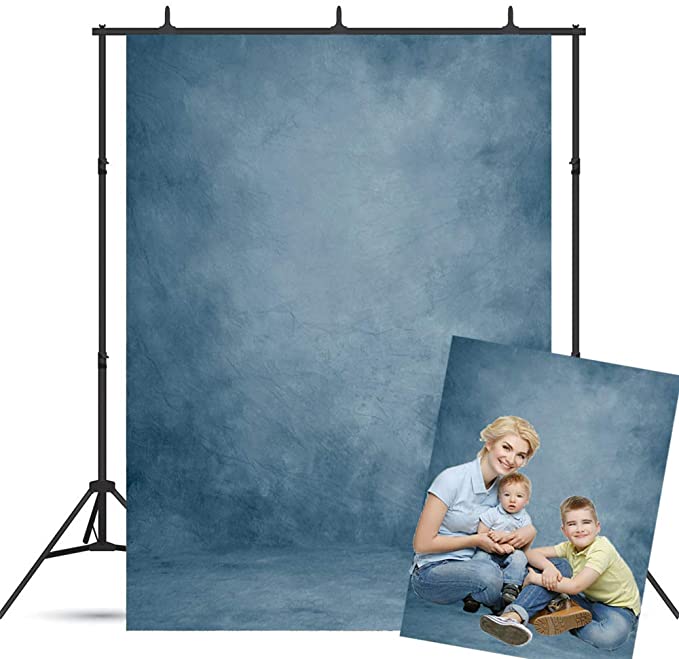 Backdrops for commercial photoshoots
This grunge grey canvas backdrop is suitable for commercial photoshoots and businesses. Make sure to order the exact dimensions you'll need for your photo studio space.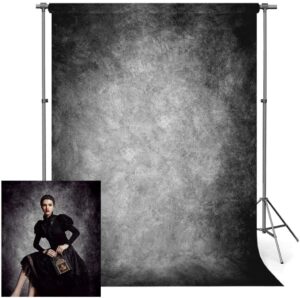 5. Use Softboxes, Reflectors, and Umbrellas
Photography Photo Studio Light Stands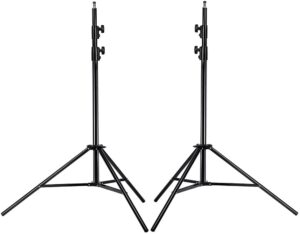 Heavy Duty Sandbags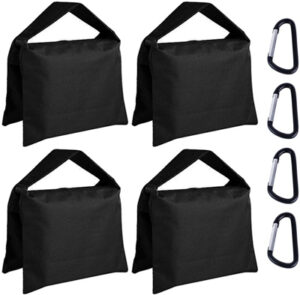 Create a unique atmosphere with color filters!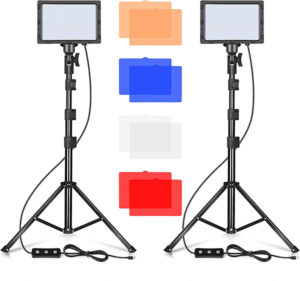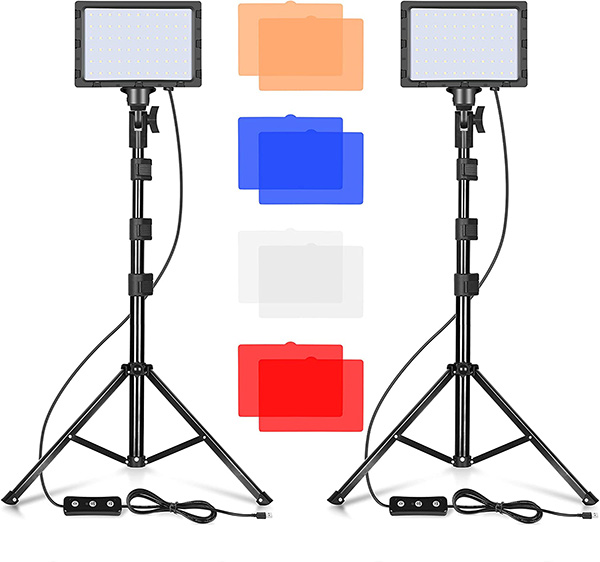 Use continuous lighting with professional studio strobe lights and softboxes!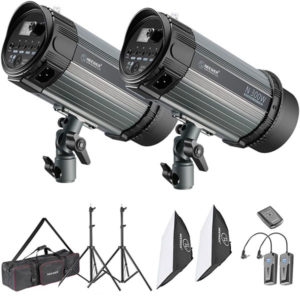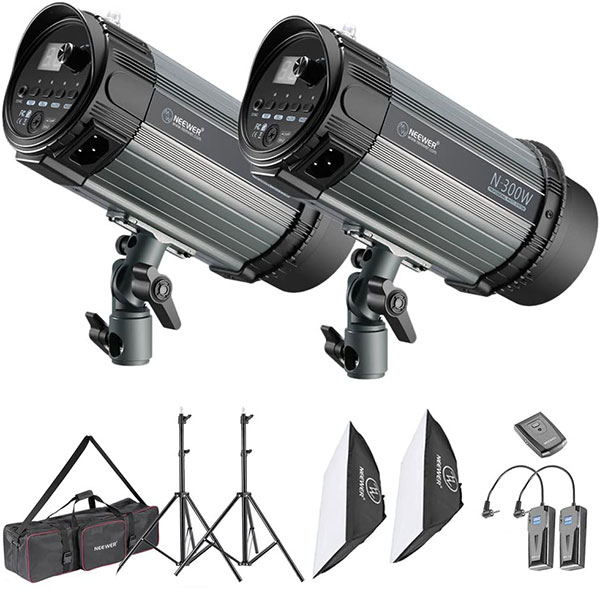 Umbrella lighting kit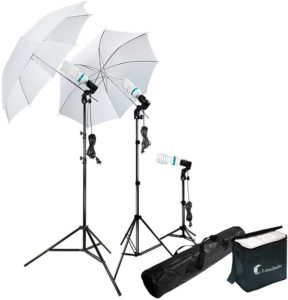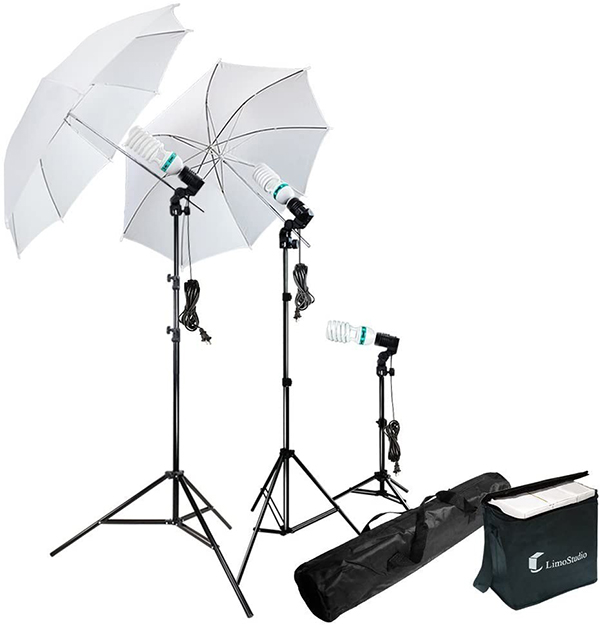 Aputure Light Dome II uses industry-grade diffusion material with highly reflective coating. While preserving your light's original color temperature, these materials turn your hard COB light into a beautiful soft light that provides a very even wrap around your subject, making the Light Dome II the perfect diffuser for portraits, interviews, documentaries, music videos, and narratives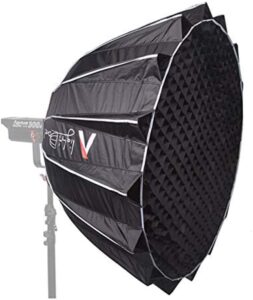 6. Photo Studio Tripods and Accessories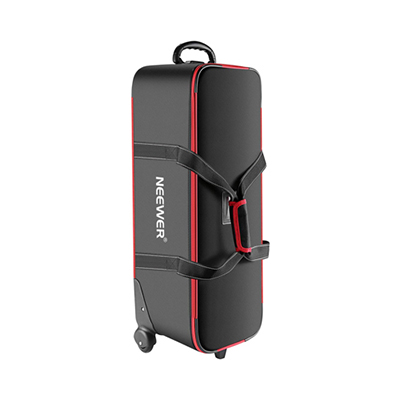 7. Photography Props
Newborn photography pillows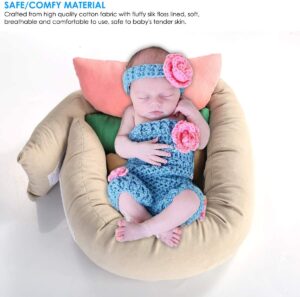 ===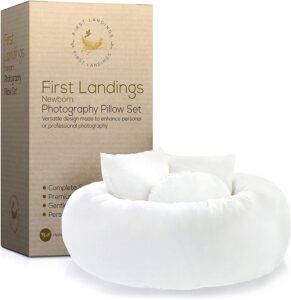 Newborn photography bed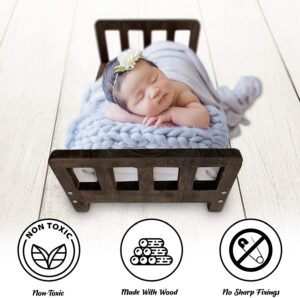 8. Cameras and Lenses
You don't need to get the most expensive camera and lenses to take good photos in your photo studio. What you need is to combine quality lenses with your main camera body and learn how to use lighting in your scene.
Basic Camera Setups for Photo Studio Q&A
Q: Do I need to buy a Full Frame camera?
A: APS-C cameras and lenses are less expensive than Full Frame cameras. You can buy an APS-C camera in the beginning and then, while you build your portfolio, you can upgrade to a Full Frame system.
Q: Which lenses are the best for a photography studio?
A: Small photo studio spaces will require a focal length between 35mm and 85mm. However, in a larger studio space, you will be able to use a 70-200mm.
Also, you can find lenses in the used market for half the price.
Q: Which lenses are good for portraits & headshots?
A: Good-looking portraits need at least a 23mm focal length on an APS-C camera body and 85mm on a full-frame body. Headshots, on the other hand, need 50mm on an APS-C camera and 85mm on a full-frame camera.
Q: I don't have money to spend to get more than one lens, what should I get?
A: If you are just starting your photography studio, work with one lens. Use your camera's Kit Lens or buy an all-around lens like a 24-105mm, 18-105mm, 18-135mm. Use a Speedlight flash with one of those lenses, to create stunning photos!
9. Design and Decor
Photography posing stools and chairs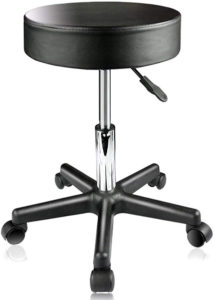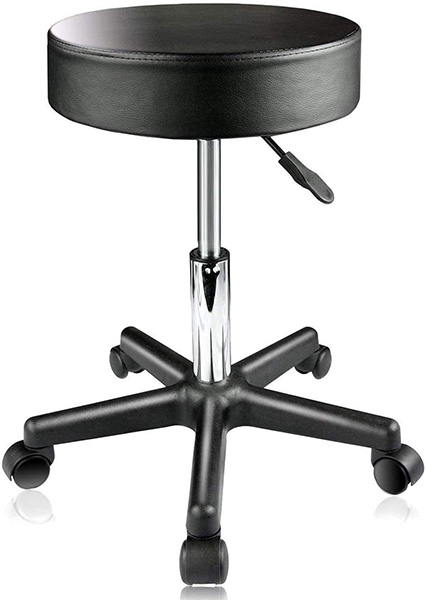 ===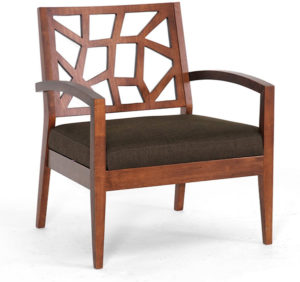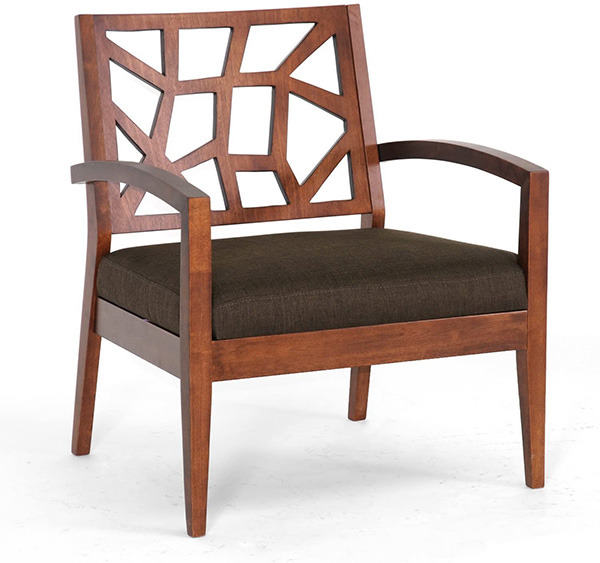 ===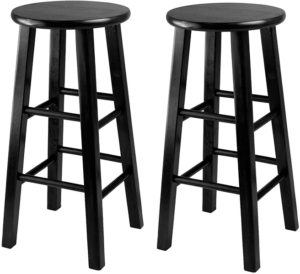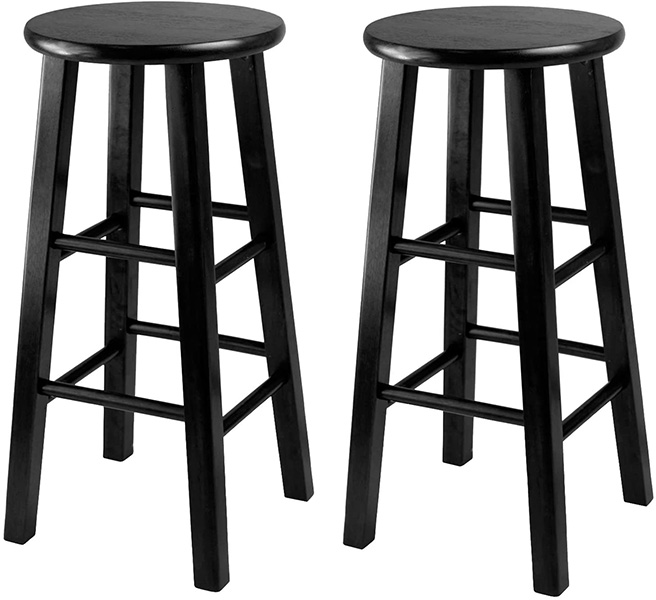 10. Computers and Printers
Process and store your images on a fast and reliable computer. To edit photos, make sure you buy a good CPU, fast SSD, and external storage to backup your images.
Loading files in Photo Editing Apps can take time if you use Hard Disk Drives. You can either buy a new SSD or M.2 flash drive that is 4x times faster than SSDs!
11. Photo Editing Software
Professional photographers use the Adobe Creative Cloud Suite.
The suite includes:
Lightroom
Lightroom Classic
Photoshop on desktop and iPad
20GB of cloud storage (1TB available).
Get the Adobe Creative Cloud here.
12. Create your Website or Portfolio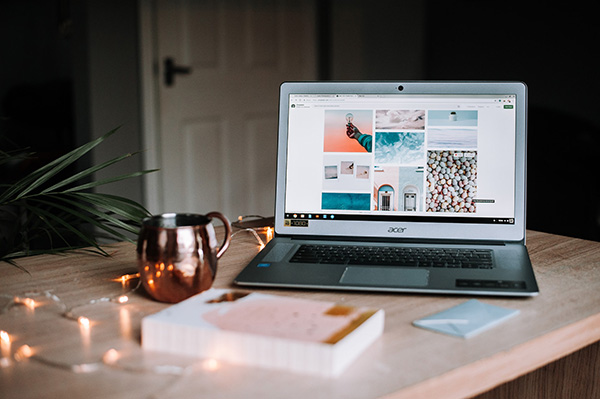 Creating a website for your photography business is essential. Here are the steps on how to do it successfully:
Buy a Domain Name.
Sign up for FREE on Squarespace, one of the most popular website platforms in the world for photographers, creators, and eCommerce.
Hire a web designer on Fiverr.com to help you create a professional design!
Register your Photography Business in Google Business.
Contact me johnmakphotography(at)gmail(dot)come to help you with content and SEO in order to rank your website #1 page in Google.
Summary
You don't need all this equipment to start a photo studio. You can start with a simple backdrop, one light, a good camera with a flash, a tripod, and you're ready to go.
Just remember, when you are about to shop for any of this equipment, always keep an eye for quality. Do your research, ask for recommendations, read customer reviews, and check for prices.
It might take a while to develop the style you want and get the right equipment. My advice to you is to keep up the good work and keep improving your photography. Also, share your work on Social Media.
Did you like this page? It would mean the world if you could share it with your friends on Facebook, Twitter, or Pinterest. If you are interested in a specific item or have a question, please leave a comment below.