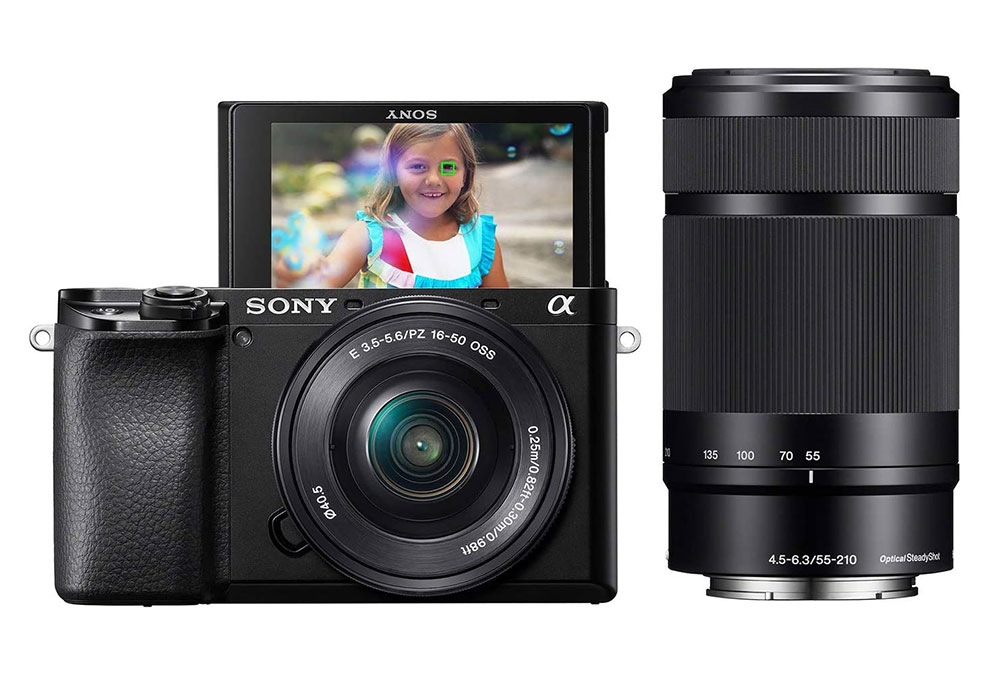 5 Reasons why the Sony a6400 is a Great Camera
The Sony a6400 is one of the best mirrorless cameras of 2020. It is highly recommended because of its high-quality image sensor, amazing 4K video, and lens selection.
5 reasons why the Sony a6400 is a great camera
Small, compact, lightweight yet powerful
Great image quality with unlimited 4K video recording
Flip-up screen and customization
Superior Autofocus system with Eye AF for humans and animals
Lens selection
Small, Compact, Lightweight yet Powerful
View this post on Instagram
The Sony a6400 is a small camera compared to other DSLR cameras with a crop-sensor. A crop sensor or APS-C is one size smaller than a Full Frame camera.
Cameras with APS-C sensors can produce excellent image quality. The Sony a6400 features a 24MP image sensor that produces great images with vivid colors and natural skin tones.
Despite the compact size, this camera has a lot to offer, especially for the advanced photographers who know how to use all the features of a camera to produce great results.
Great 4K Image Quality and Unlimited 4K Video Recording
View this post on Instagram
The majority of most recent cameras have a limit when they record video. Usually, that limit is 29 min. The Sony a6400 records unlimited video. This means you can record video at the highest quality for as long as your battery lasts.
Recording 4K video at 30p has a slight crop but you can use the Sony E 10-18mm F4 lens for super wide-angle shots when you are indoors and you want to create a video for your YouTube channel.
You can use the Sony a6400 to capture images and record videos for professional use. You have many options to record videos with S-Log2 or S-Log3 gamma modes and edit your content on your computer in the post-process.
Flip-up Screen and Customization
View this post on Instagram
The new flip-up screen is suitable for vloggers because it helps you see yourself while filming. You can flip the screen up and turn the camera facing you making it easier to take selfies or record videos.
Sony offers many options and customization through the menu system or custom buttons on the Sony a6400. It is not the best camera menu system in the market but it is easy to use if you learn where is every feature.
Superior Autofocus System with Eye AF for Humans and Animals
View this post on Instagram
The latest Sony cameras combine quality with speed. Their newest image processor helps the camera focus at incredibly high speeds of 0.02 seconds!
Also, the algorithm can track and lock focus on subjects without losing them even if they move out of the frame. This feature is called "Real-Time Tracking" and it's one of the best features on the Sony a6400.
This particular feature can also be used for portraiture. The algorithm can track the human eye and maintain focus even from distance. This way your portraits will always look sharp and gorgeous!
Lens Selection
View this post on Instagram
Lens selection would be the top reason to get the Sony a6400. Sony mirrorless cameras are ahead of any other brand in lens availability. They have enough lenses for both APS-C and Full Frame cameras.
A second advantage of using a Sony APS-C mirrorless camera is that it uses the same E-mount as their Full Frame cameras. This means you can buy Full Frame lenses and use them in APS-C camera bodies.
Another advantage is having lens options available from third-party lens manufacturers such as Sigma and Tamron at almost half of the cost! In addition, most of their lenses are award-winning from TIPA.COM and EISA.EU.