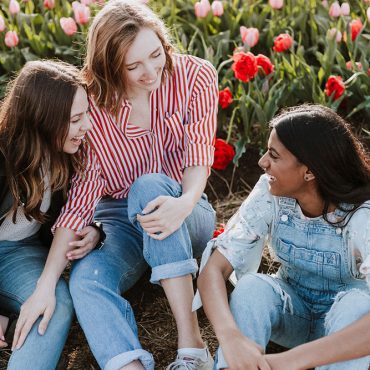 Share your story
Be part of our global community of photographers and content creators. Showcase your story, gain exposure, and foster connections for future collaborations.
Unveil your Journey: Share your Success Story and Ignite a Worldwide Creative Community
Behind every remarkable achievement lies a compelling story of perseverance, dedication, and innovation.
Your journey is more than just a personal experience; it's a source of inspiration for others who dream of making their mark.
Imagine having the power to share your success story on a platform that amplifies your voice and connects you with a global community of like-minded individuals. Welcome to a space where your narrative catalyzes publicity, new connections, and exhilarating collaborations.
Let's delve into how sharing your success story on our website can ignite a worldwide creative community and how you can join us on this incredible journey across Instagram, Facebook, Pinterest, our newsletter, and YouTube.
Why Share Your Success Story?
Your success story is a beacon of hope, a testament to the human spirit's capacity to overcome challenges and reach new heights. When you share your journey, you empower others to believe in their dreams, take bold steps, and conquer their aspirations.
Moreover, it's an opportunity to celebrate your accomplishments, establish yourself as an authority in your field, and contribute to a growing collective of innovative minds.
Amplify Your Voice on Our Platform
Our website provides a canvas for you to paint your journey's vivid colors. Your story finds its perfect home here, from the challenges you've conquered to the strategies that led to your triumphs.
As your narrative resonates with our audience, you'll gain visibility among individuals who value passion, determination, and the pursuit of excellence.
Forge New Connections and Collaborations
Sharing your success story opens doors to connections that align with your vision. By joining our community, you'll be introduced to fellow creators, entrepreneurs, and thinkers eager to connect, learn, and collaborate.
Imagine the possibilities that emerge when your journey intersects with others who share your values and aspirations.
Join the Real Photography Community
But the journey doesn't stop on our website. Our Real Photography Community thrives on Instagram, Facebook, and Pinterest, where conversations transcend boundaries and continents.
Follow us on these platforms to engage with a diverse community that celebrates photography in all its forms.
Stay Updated Through Our Newsletter
Subscribe to our newsletter to stay in the loop and receive the latest updates. You'll receive insights, tips, and stories directly in your inbox, keeping you inspired and connected.
Learn and Grow on YouTube
Our YouTube channel is a treasure trove of knowledge and inspiration. Subscribe to our channel to access tutorials, interviews, and behind-the-scenes glimpses into the journeys of fellow creators. Learning and growing together has never been more accessible.
Unveil Your Story: A Call to Action
Your journey is unique, and it deserves to be celebrated. Share your success story on our platform, and witness how your experiences resonate with a global community hungry for inspiration.
Join us on Instagram, Facebook, and Pinterest to immerse yourself in a Real Photography Community that thrives on creativity. Subscribe to our newsletter for a steady stream of insights, and subscribe to our YouTube channel for engaging content that nurtures your creative soul.
The stage is set, and the spotlight is on you. Share your success story, and let's ignite a global creative movement together.
Image credit: Photo by Priscilla Du Preez on Unsplash