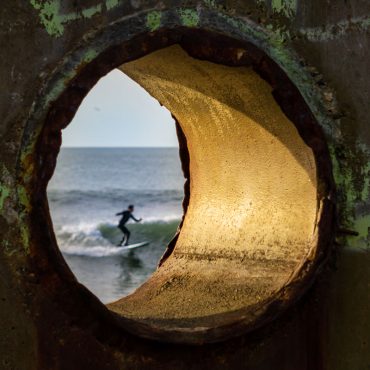 Best Online Photography Courses
Mastering a skill is the art of turning practice into proficiency, dedication into expertise, and passion into mastery.
This page is dedicated to those who want to excel in creating content! There are many places to find educational content online, but one place has the best online courses for photography. That's johnmakphotography.com!
We specialize in extensive research and comprehensive write-ups focused on top-tier online courses, leveraging our extensive experience in the field. Our team collaborates with world-renowned photographers and filmmakers, including esteemed professionals associated with the Masters of Photography.
Best Photography Online Courses
Mastersof.Photography
Masters of Photography offers a curated selection of six exceptional courses, each led by renowned photographers, providing invaluable insights and skills in the realm of photography:
Masters of Photography offer a 10% discount. Use code: JOHNMAK
Each course offers a deep dive into the specific style and expertise of the featured photographer, providing aspiring photographers with invaluable knowledge and techniques to elevate their craft.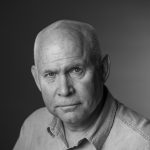 Steve McCurry – Photojournalism and Contemporary Photography
Delve into the captivating world of photojournalism with Steve McCurry, an iconic figure in the field. Learn about composition, storytelling, and the essence of capturing raw emotions through your lens.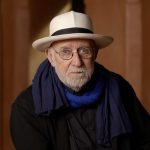 Albert Watson – Fine Art and Fashion Photography
Led by the legendary Albert Watson, this course explores the artistry of fashion, portrait, and still-life photography. Discover Watson's innovative techniques and creative process, making him an industry icon.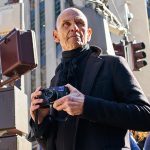 Joel Meyerowitz – Street Photography
Join Joel Meyerowitz in unraveling the secrets of street photography. Learn how to observe the world around you and transform everyday scenes into compelling photographic narratives.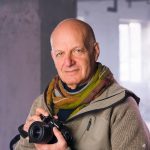 Nick Dazinger – Photojournalism
Immerse yourself in the world of photojournalism with Nick Dazinger. Gain insights into capturing significant moments, telling powerful stories, and understanding this demanding field's ethical and technical aspects.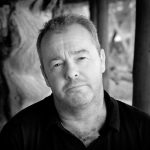 David Yarrow – Fine Art Photography
Venture into the wild with David Yarrow, an acclaimed fine art wildlife photographer. Learn to master capturing captivating wildlife moments with an artistic perspective, creating visually stunning and emotive images.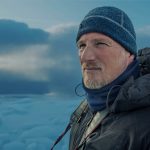 Paul Nicklen – Wildlife Photography
Immerse yourself in the captivating world of wildlife photography with Paul Nicklen. Gain expertise in capturing the beauty and behavior of wildlife in their natural habitats, and learn to convey impactful environmental messages through your lens.
KelbyOne.com
KelbyOne.com offers a wealth of tutorials for photography enthusiasts, focusing on advanced photo editing using Adobe Photoshop, Lightroom, and the latest AI technology.
These tutorials empower users to master these powerful tools and integrate AI enhancements for efficient and stunning editing workflows, ensuring they stay at the forefront of the digital photography landscape.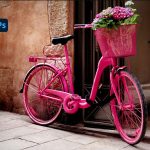 Mastering the New Photoshop Selections & Masking
Discover advanced techniques in selections and masking with Scott Kelby, President and CEO of KelbyOne. Learn Photoshop's latest tools and methods to elevate your editing skills and create visually stunning compositions.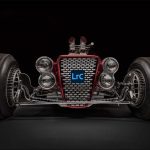 Lightroom Classic for Absolute Beginners
This online course is designed to introduce newcomers to Adobe Lightroom Classic. Gain fundamental knowledge and skills to navigate, edit, and organize your photos seamlessly with this popular photography editing software.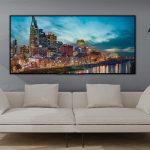 Selling Fine Art Landscape Prints Online
Explore the world of selling fine art landscape prints online with Craig Alexander. In this course, master presenting, marketing, and selling your landscape photography as stunning prints. Explore online platform leverage, image quality optimization, pricing strategies, and building a successful online art presence.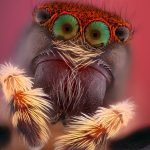 Exploring Macro Photography from Beginning to End
Dive into the captivating world of macro photography from start to finish. Discover the art and techniques of close-up macro photography, learn about equipment, lighting, composition, and post-processing skills for capturing intricate details, all guided by Frederick Van Johnson's expertise.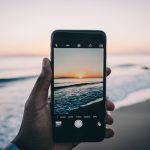 Capturing iPhone Photos like a Pro
Learn the art of capturing professional-grade iPhone photos. This course delves into utilizing accessories, mastering panorama mode, perfecting portrait and headshot photography, achieving stunning macro shots, capturing dynamic action, experimenting with long exposure shots, and embracing the beauty of sunsets.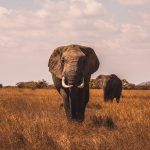 On Safari
Embark on a captivating journey with renowned photographer Richard Bernabe. Learn expert techniques, composition, and storytelling to bring your safari experiences to life through stunning imagery. Gain insights into working with light, wildlife behavior, and post-processing for a comprehensive safari photography adventure.
Udemy.com
Udemy.com is a leading online learning platform offering a diverse range of courses across various subjects. Founded in 2010, it provides courses taught by industry professionals, experts, and enthusiasts, covering technology, business, arts, health, and more.
Learners can access and complete courses at their own pace, and instructors offer lifetime access to course materials. The platform is known for its user-friendly interface, promotions, and certificates of completion, making it a popular choice for skill development and personal growth.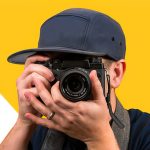 Photography Masterclass: A Complete Guide to Photography
The Photography Masterclass is a comprehensive online course for all levels, focusing on essential concepts, gear, composition, editing, and specialized styles. Gain practical skills, professional insights, and community support to create captivating photos and express your unique visual narrative
iPhone Photography: Take Professional Photos On Your iPhone
iPhone Photography: Capture Pro-Level Shots with Your iPhone" is a specialized online course dedicated to mastering the art of photography using your iPhone. Learn expert techniques, creative compositions, and optimal settings to take stunning photos that rival professional camera shots.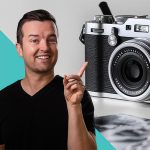 Photography Fundamentals for Beginners: 1-Hour Crash Course
This course offers a rapid yet comprehensive introduction to key photography concepts. In just 60 minutes, grasp essential camera settings, composition techniques, lighting basics, and post-processing tips. Tailored for beginners, this efficient crash course sets you on the path to capturing impressive images with confidence, making it ideal for those with busy schedules.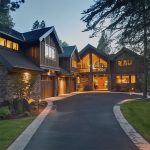 Mastering Architecture and Real Estate Photography
This is a comprehensive online course that hones your skills in capturing captivating images of buildings and properties. Learn key techniques in composition, lighting, and editing specific to these genres, aiming to enhance your photography abilities and create visually stunning images for clients and audiences.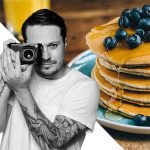 Food Photography: Capturing Food in Your Kitchen
This specialized online course teaches the art of taking enticing food photos in the comfort of your own kitchen. Tailored for all levels, it focuses on composition, lighting, and styling techniques specific to food photography, helping you present culinary delights in the most appealing way. Perfect for aspiring food bloggers, influencers, or those looking to enhance their visual storytelling on social media.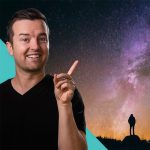 Night Photography: Stunning Night Photography the Easy Way
This online course that simplifies capturing captivating nighttime images. Suitable for all levels, it covers essential techniques for composition, lighting, and settings specific to night photography. Gain the skills to effortlessly create stunning nightscapes and low-light shots, making nighttime photography more accessible for beginners and enthusiasts alike.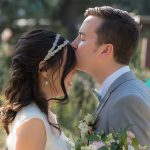 Wedding Photography: Complete Guide to Wedding Photography
Explore a comprehensive online guide to perfecting wedding photography. Learn essential techniques in composition, lighting, equipment, and post-processing, tailored for capturing beautiful moments during weddings. Elevate your skills to create timeless memories for couples on their special day.