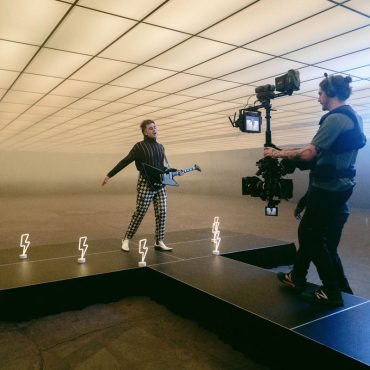 Best Online Courses for Video and Filmmaking
Evolving as a filmmaker is an ongoing expedition of embracing creativity, refining techniques, and uncovering the infinite layers of storytelling within each frame.
Unleash your cinematic creativity with the best online course for video and filmmaking.
A video filmmaking course can significantly enhance your storytelling abilities by providing you with essential skills and knowledge in various aspects of filmmaking. Here's how such a course can help you become a great storyteller:
Understanding Story Structure
Visual Language and Cinematography
Character Development and Performance
Scriptwriting Techniques
Editing for Impact
Sound and Music Integration
Storyboarding and Visualization
Critical Analysis and Feedback
In summary, a video filmmaking course equips you with the technical and creative skills to craft and present your story effectively, helping you evolve into a skilled and compelling storyteller within visual storytelling.
Best Video & Filmmaking Online Courses
Udemy.com
Udemy stands out for filmmaking courses by offering a broad selection at competitive prices, with lifetime access, real-world expertise from experienced instructors, practical learning, and interactive community support.
Students can access various courses, leave reviews, and obtain completion certificates, making it an attractive platform for aspiring filmmakers.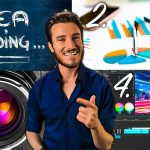 Complete Filmmaker Guide: Become an Incredible Video Creator
Discover the entire filmmaking process, from concept to post-production. Learn scriptwriting, cinematography, video production, and video editing to craft captivating stories on screen.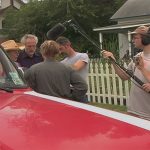 Filmmaking: Write, Direct and Distribute Your Feature Film
Bypass traditional film education and embrace this course to become a proficient film director. Gain insights into the entire filmmaking journey, from concept to global distribution. Master scriptwriting, cinematography, video production, and video editing to bring your cinematic vision to life and share it with audiences worldwide.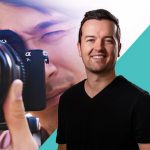 Video Production Bootcamp: Videography, Cinematography+
Elevate your video creation skills with our comprehensive videography course. Covering video production, cinematography, editing, and distribution, this course is the ultimate guide to creating impressive videos.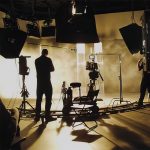 Hollywood Film School: Filmmaking & TV Directing Masterclass
Are you passionate about storytelling and dreaming of a filmmaking or television directing career? Our exclusive masterclass is your gateway to the heart of Hollywood! Unleash your creativity, master the director's chair, and reach global audiences!